Young adult
Girl, Serpent, Thorn
Buy 5 audiobooks to earn a free credit!
Quick take
Rebel against "happily ever after." This is a dark, feminist fairytale made for real, flawed people.
Good to know
Feminist

Action-packed

LGBTQ+ themes

Magical
Synopsis
There was and there was not, as all stories begin, a princess cursed to be poisonous to the touch. But for Soraya, who has lived her life hidden away, apart from her family, safe only in her gardens, it's not just a story.
As the day of her twin brother's wedding approaches, Soraya must decide if she's willing to step outside of the shadows for the first time. Below in the dungeon is a demon who holds knowledge that she craves, the answer to her freedom. And above is a young man who isn't afraid of her, whose eyes linger not with fear, but with an understanding of who she is beneath the poison.
Soraya thought she knew her place in the world, but when her choices lead to consequences she never imagined, she begins to question who she is and who she is becoming... human or demon. Princess or monster.
Why I love it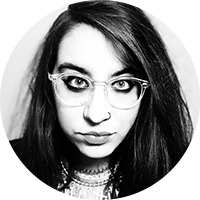 Emily A. Duncan
Author, Wicked Saints
There is nothing I love more than stories about monsters, but most especially, stories with romance and monsters. I love when a narrative digs into what it means to be monstrous, when a girl convinced she's a monster learns to embrace her own power. There is an alluring kind of beauty that comes alongside monstrosity.
Soraya has spent her entire life locked away because of a curse that turns her touch deadly. She lives in perpetual fear of becoming a monster. A series of catastrophic mistakes sees her brother usurped from his throne by a demon who wishes to make her his bride, and Soraya trapped. To save her family, she must reconcile the parts of herself that are just as monstrous as the demons she's surrounded by.
This book is a Gothic wrapped in a fairytale. As it unfolds, more layers of mastery are shown as myths are seamlessly woven into a story about a girl on a journey of discovering who she is after being surrounded by lies. A story about beauty and terror and monstrosity and how achingly human it is. The prose is sharp, and it lingers, poignant and purposed, long after the book is finished.