Contemporary fiction
Good Company
Buy 5 audiobooks to earn a free credit!
Quick take
This tender exploration of the true meaning of "for better or worse" follows one couple at a fork in their marriage.
Good to know
Family drama

Nonlinear timeline

Female friendships

Marriage issues
Synopsis
Flora Mancini has been happily married for more than twenty years. But everything she thought she knew about herself, her marriage, and her relationship with her best friend, Margot, is upended when she stumbles upon an envelope containing her husband's wedding ring—the one he claimed he lost one summer when their daughter, Ruby, was five.
Flora and Julian struggled for years, scraping together just enough acting work to raise Ruby in Manhattan and keep Julian's small theater company—Good Company—afloat. A move to Los Angeles brought their first real career successes, a chance to breathe easier, and a reunion with Margot, now a bona fide television star. But has their new life been built on lies? What happened that summer all those years ago? And what happens now?
With Cynthia D'Aprix Sweeney's signature tenderness, humor, and insight, Good Company tells a bighearted story of the lifelong relationships that both wound and heal us.
Why I love it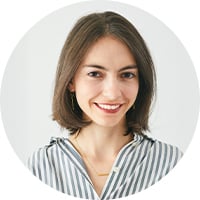 Brianna Goodman
BOTM Editorial Team
As I read Good Company, I kept thinking about that split-screen scene in (500) Days of Summer: the one that juxtaposes Joseph Gordon-Levitt's character's expectations with reality. So sure of the story he's telling himself about his life—and the woman he idolizes—he's blindsided when the events that unfold are different from what he imagined. Eventually he's left to wonder if his understanding of his relationship, and the light in which he's cast it, might not be entirely accurate.
Good Company's Flora can relate. It's been decades since she and her husband, Julian, said "I do." As struggling actors, they spent years barely getting by in NYC before reluctantly trading in their gritty city life for an easier existence in LA. With steadier work and proximity to Flora's best friend, Margot, all seems to be well in the world of Flora and Julian's marriage. That is, until Flora finds Julian's old wedding ring hidden inside a drawer—the ring he swore he lost a long time ago when it fell off while he was swimming. What else has he been lying about?
Moving between past and present, Good Company is a story of what happens when the narratives we've built our lives around begin to unravel. It's an exploration of two marriages, imperfect in their own ways, and the roles its characters play not just on the stage, but off: as parents, lovers, friends, adversaries. Read to find out what exactly Julian's been hiding all these years, but also read for Sweeney's unvarnished, empathetic look at what happens when the pathways we've taken don't land us exactly where we'd envisioned.