Buy 5 audiobooks to earn a free credit!
Quick take
Missing the 2020 Olympics? Here's your fix of long-standing rivals, gymnastic routines, and inter-athlete love.
Good to know
Emotional

Family drama

Quirky

Millennial
Synopsis
The past seven years have been hard on Avery Abrams: After training her entire life to make the Olympic gymnastics team, a disastrous performance ended her athletic career for good. Her best friend and teammate, Jasmine, went on to become an Olympic champion, then committed the ultimate betrayal by marrying their emotionally abusive coach, Dimitri.
Now, reeling from a breakup with her football star boyfriend, Avery returns to her Massachusetts hometown, where new coach Ryan asks her to help him train a promising young gymnast with Olympic aspirations. Despite her misgivings and worries about the memories it will evoke, Avery agrees. Back in the gym, she's surprised to find sparks flying with Ryan. But when a shocking scandal in the gymnastics world breaks, it has shattering effects not only for the sport but also for Avery and her old friend Jasmine.
Content warning
This book contains themes of emotional and physical abuse.
Why I love it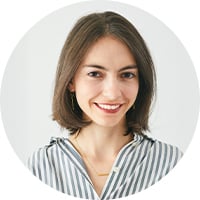 Brianna Goodman
BOTM Editorial Team
I'm no gymnast, but I know a little something about chasing a dream with an expiration date. For most of my life I trained for a career in dance, spending hours in classes and rehearsals for performances that flew by. When I traded in the ballet barre for a desk job, there were some things (ice baths, blisters) that were easy to let go of. But my identity as a dancer was—and still is—hard to shake.
In Head Over Heels, our protagonist Avery undergoes a similar identity crisis. After a debilitating injury brought her dreams of competing in the Olympics to a halt, Avery is struggling to figure out her place in the world. Enter Ryan, fellow gymnast and her former high-school crush, who asks Avery to train a young gymnastics protégée. As Avery and Ryan navigate co-training (and their growing feelings for one another), a devastating scandal breaks that turns their lives upside down.
This is a love story with A+ chemistry and a premise that will fill the 2020 Olympics-sized hole in your heart. It's also an inspiring story about friendship, lost dreams, and what it means to grapple with the past. Come for the balance beams and floor routines, stay for the heartwarming story of a woman carving a new life for herself.