Young adult
On the Come Up
Buy 5 audiobooks to earn a free credit!
Quick take
A teen rapper will do whatever it takes to make it big in the latest from the author of The Hate U Give.
Good to know
400+ pages

Feminist

Social issues

Teens

Buzzy
Synopsis
Sixteen-year-old Bri wants to be one of the greatest rappers of all time. Or at least make it out of her neighborhood one day. As the daughter of an underground rap legend who died before he hit big, Bri's got big shoes to fill. But now that her mom has unexpectedly lost her job, food banks and shutoff notices are as much a part of Bri's life as beats and rhymes. With bills piling up and homelessness staring her family down, Bri no longer just wants to make it—she has to make it.
On the Come Up is Angie Thomas's homage to hip-hop, the art that sparked her passion for storytelling and continues to inspire her to this day. It is the story of fighting for your dreams, even as the odds are stacked against you; of the struggle to become who you are and not who everyone expects you to be; and of the desperate realities of poor and working-class black families.
Why I love it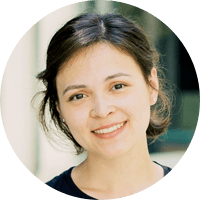 You don't have to be a fan of hip hop music to be captivated by this book about a 16-year-old girl who dreams of being a rapper. Angie Thomas writes with such heart, perceptiveness, and authenticity that it's impossible not to be drawn in.
Bri Jackson wants to become a major voice of hip hop—as herself, not the daughter of an underground legend who died when she was a toddler, and definitely not a stereotype. (She's black and from the Garden, but she's not a gun-carrying, drug-dealing gang member and has no intention of being typified as such.) When Bri is branded a "hoodlum" at school, she vents her emotions in a song that quickly goes viral—but for all the wrong reasons. Suddenly, Bri finds herself discredited and surrounded by violence.
At its heart, On the Come Up is a gripping story about a girl's struggle to remain true to herself when life pushes her to compromise, but it's so much more than that: an impassioned demand for greater understanding of the challenges facing African-American youth today, a love letter to family, and a tribute to the undeniable art and poetry of hip hop.