Contemporary fiction
The Hotel Nantucket
Buy 5 audiobooks to earn a free credit!
Quick take
In this new charmer from the modern master of beach reads, a plucky manager tries to teach an old hotel new tricks.
Good to know
Famous author

Light read

Supernatural

Quirky
Synopsis
After a tragic fire in 1922 that killed 19-year-old chambermaid, Grace Hadley, The Hotel Nantucket descended from a gilded age gem to a mediocre budget-friendly lodge to inevitably an abandoned eyesore—until it's purchased and renovated top to bottom by London billionaire, Xavier Darling.
Xavier hires Nantucket sweetheart Lizbet Keaton as his general manager, and Lizbet, in turn, pulls together a charismatic, if inexperienced, staff who share the vision of turning the fate of the hotel around. They face challenges in getting along with one another (and with the guests), in overcoming the hotel's bad reputation, and in surviving the (mostly) harmless shenanigans of Grace Hadley herself—who won't stop haunting the hotel until her murder is acknowledged.
Why I love it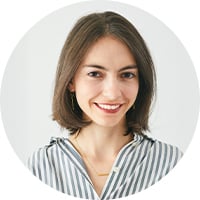 Brianna Goodman
BOTM Editorial Team
The days are getting warmer, the sun is shining longer, and the ice cream trucks have begun to make their rounds. But really, nothing says "summer is just around the corner" more than the release of a new Elin Hilderbrand novel. So cue up your beach party playlist and get ready for another warm-hearted, witty romp from Nantucket's prolific novelist.
When a British billionaire buys the run-down Hotel Nantucket, hoping to transform it into a vacationer's paradise, he has his eyes set on one prize: receiving a "five-key review" from a notoriously critical hotel reviewer. And he knows the surest way to accomplish this is to hire the smart and savvy Lizbet Keaton as general manager. There are just a few problems: Lizbet's staff of quirky characters are far from experienced; the hotel's years of dilapidation have earned it a pretty bad reputation; and, well, the hotel has a bit of a pesky ghost-with-a-grudge problem. Can Lizbet still pull it off?
The Hotel Nantucket boasts the ingredients of a great summer read: an amusing cast of characters, a lively setting, all the best interpersonal drama, and a little bit of flirtation to boot. And with an extra dose of supernatural antics, this novel will deliver for anyone looking for a satisfying page-turner to kick off the season.