Historical fiction
The Mermaid and Mrs. Hancock
Debut
We love supporting debut authors. Congrats, Imogen Hermes Gowar, on your first book!
Buy 5 audiobooks to earn a free credit!
Quick take
A lowly merchant finds himself in possession of a surprisingly hideous mermaid in this romp through 18th-century London.
Good to know
Romance

400+ pages

Critically acclaimed

Ornate
Synopsis
One September evening in 1785, the merchant Jonah Hancock hears urgent knocking on his front door. One of his captains is waiting eagerly on the step. He has sold Jonah's ship for what appears to be a mermaid.
As gossip spreads through the docks, coffee shops, parlors, and brothels, everyone wants to see Mr. Hancock's marvel. Its arrival spins him out of his ordinary existence and through the doors of high society. At an opulent party, he makes the acquaintance of Angelica Neal, the most desirable woman he has ever laid eyes on … and a courtesan of great accomplishment. This chance meeting will steer both their lives onto a dangerous new course, a journey on which they will learn that priceless things come at the greatest cost …
What will be the cost of their ambitions? And will they be able to escape the destructive power mermaids are said to possess?
Why I love it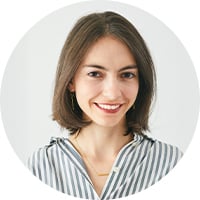 Brianna Goodman
BOTM Editorial Team
If your first thought upon seeing this book was a story starring a redheaded woman with a tail, let me clear the air: This is not one of those mermaid tales. The magical creature that haunts these pages is small, clawed, and, most importantly, dead. And yet, it is this small curiosity that brings together an unlikely cast of characters at the heart of this transporting novel set in 18th-century London: shady brothel keepers, corrupt politicians, and the lonely, humble merchant thrust into this unfamiliar world.
When a mermaid falls unexpectedly into Jonah Hancock's hands, he decides to parade it about the country in exchange for fame and fortune. From intellectual coffeehouses to high-class brothels, Hancock and his unusual possession travel throughout London, seizing the notice of a host of remarkable characters, including Angelica Neal, a savvy coquette on the lookout for a way out of her unsavory profession.
If you're looking for a luxurious and ambitious read to sink into for the fall, this book is for you. With the embellished writing of a Jane Austen-era classic, this rags-to-riches story is as well-crafted as it is entertaining. The historical details are expertly rendered, the characters are full of heart, and while the supernatural creature that kicks off this novel might be dead, this is one imaginative story that is full of life.