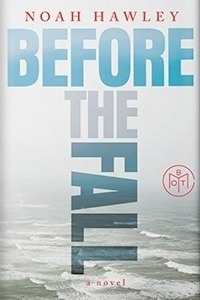 Mystery
Before the Fall
Debut
We love supporting debut authors. Congrats, Noah Hawley on your first novel!
Quick take
A plausible, well-paced look at the ghoulish side of celebrity, with realistic depictions of the media circus, the jockeying among investigators, the invasion of privacy, and the guilt that can afflict survivors of tragedy.
Why I love it
On a foggy summer night, a small private plane departs Martha's Vineyard bound for New York City. Sixteen minutes later, the plane is in the ocean. Nine lives are lost. The only survivors are a four-year-old boy, now the sole heir to a huge fortune, and a down-on-his luck painter named Scott. Immediately, there are questions: What caused the crash? How did a poor artist end up on the private pla...