@crazyjewishmom vs Eligible's Mrs. Bennet
We talk to the crazy mom and Instagram sensation about books, boys, and betrothals
Book of the Month, @crazyjewishmom, Kate SIegel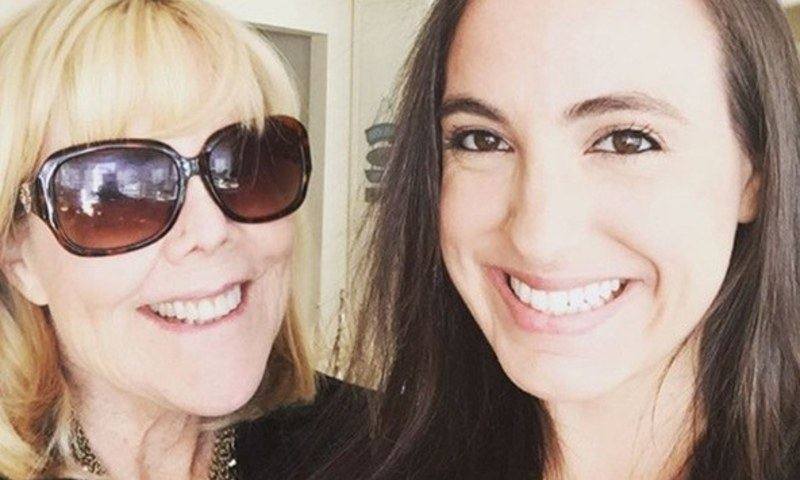 This month, we've featured a book with a particularly overbearing mother - Mrs. Bennet in Eligible. However, Austen's famous character doesn't hold a candle to Instagram sensation @crazyjewishmom. If you're familiar with the account, which has amassed over 800K followers, you'll know that there's nothing more Kate Siegel's mom wants than to see her daughter married off. Naturally, we wanted to talk to her. Check out our interview below.
I also have a crazy Jewish mom from New Jersey. When did you first realize your mom's craziness was worth sharing with the world?
I was at a bachelorette party, which is not something you should go to if you're unmarried and have a crazy Jewish mom. She sent me something about my rotting ovaries, so I read it aloud, and everyone thought it was hilarious. I think sometimes it takes a second set of eyes to make you realize how funny something is, so I thought, why not start sharing? The account ended up going super viral, and it has been a whirlwind since!
Kate, Your mother has pretty famously disparaged your boyfriend for not popping the question. In our May selection Eligible - A Modern Retelling of Pride & Prejudice, the mother of five daughters is equally as exasperated that her own grown daughters aren't yet married off. CJM, how would you feel if Kate never got married?
I couldn't care less! I just want her to be happy, and I know that's something she wants for herself, so I push her toward everything she wants! Hell, let's go to the sperm bank if that makes her happy. That's all I care about. Her happiness.
CJM, would you stop giving out Kate's numbers if she finally got married?
Always good to have backups!
Kate, what books would your mother read to you growing up?
When I was very little, she used to read me Katie No Pockets, a ton of Dr. Seuss, and Ferdinand the Bull was my favorite. Also, the entirety of Shakespeare's canon while I was in utero. Twice.
Kate, what's your favorite book now? CJM's favorite book?
Kate: That is an IMPOSSIBLE question. I honestly can't answer. I love David Sedaris - I read his essays over and over. Bossypants by Tina Fey was hilarious. We read all of Harlan Coben's books together - he's the master of the thriller. The Corrections was incredible.
Besides being hilarious, why do you think @crazyjewishmom has amassed the following that it has?
I think it's relatable. One of the most common comments I see on IG is...Crazy Jewish Mom? This could be crazy/ Asian/ Italian/ Christian/ Latin/ Insert whatever mom! So, I think our mother daughter relationship is something that a lot of moms and daughters out there can relate to. Plus, my mother is hilarious.
Kate, do you see yourself following in CJM's footsteps and becoming a Crazy Jewish Mother?
Sigh. Yes, I've resigned myself to it.
CJM, your daughter has accomplished quite a bit. Of what are you the most proud?
The MOST proud. My daughter is a New York Times bestselling author!!! But she's still unemployed, so if anyone out there reading this has a job for her email me! She needs benefits and health insurance!
Kate, you and your mother conducted cat larceny. What do you have to say to our cat-loving members about this?
I object to my inclusion in this. I was an innocent bystander roped into my MOTHER'S cat larceny. I'd say we gave Buster a wonderful home, and adopt don't shop!
More information on Kate's new book, 'Mother Can You Not?,' can be found here.