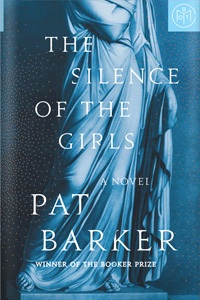 Historical fantasy
The Silence of the Girls
Quick take
A queen of Troy is caught between Achilles and Agamemnon when she is captured and forced into slavery in this ferocious retelling of The Iliad.
Good to know
Feminist

Famous author

Movieish

Literary
FYI
Themes of sexual violence
Story driven by hardship and suffering
Why I love it
I'm a sucker for a good retelling, especially if it's about the Ancient Greeks. So I admit that I'm the exact right audience for Pat Barker's The Silence of the Girls. And yet, it still exceeded my expectations.
The Silence of the Girls recounts the story of The Iliad as seen through the eyes of Briseis, a Trojan queen taken as a slave by Achilles as his reward for the sack of Lyrnessus. As the y...
Synopsis
The ancient city of Troy has withstood a decade under siege of the powerful Greek army, who continue to wage bloody war over a stolen woman—Helen. In the Greek camp, another woman watches and waits for the war's outcome: Briseis. She was queen of one of Troy's neighboring kingdoms, until Achilles, Greece's greatest warrior, sacked her city and murdered her husband and brothers. Briseis becomes Ach...
Preview
Get an early look from the first pages of Pat Barker's Silence of the Girls.
Read a sample →
See the goods.
All you need to do is create your account.