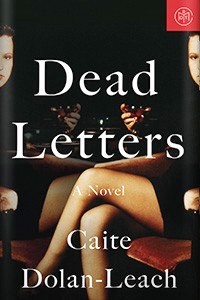 Mystery
Dead Letters
Debut
We love supporting debut authors. Congrats, Caite Dolan-Leach on your first novel!
Quick take
The clues that Zelda leaves for Ava are so much more than standard mystery misdirection. They are a window into the myths a family creates around one another.
Why I love it
"A born creator of myths, my sister always liked to tell the story of how we were misnamed." I knew from this first sentence that this debut thriller would be something special. For the narrator, Ava, was born minutes after her twin sister Zelda. The alphabet's reversal foreshadowed the sibling pecking order. Zelda is the wild, vibrant, larger-than-life twin. Ava is the buttoned-up, reserved, by-t...