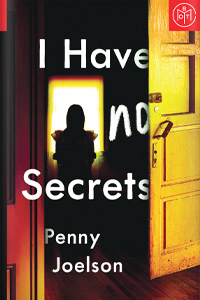 Young adult
I Have No Secrets
Quick take
A voice for the voiceless, literally. It'll make you think about how to better listen to those who can't speak.
Good to know
Emotional

Fast read

Social issues

Family drama
Why I love it
"If I were you, I'd kill myself. Listen, if you ever want a little help, I could —"
Jemma is a sixteen-year-old girl with cerebral palsy, unable to speak or move without assistance. Her world is mainly her home—her mom, an aide, and the aide's ever-present boyfriend, Dan. Outwardly, Dan is charming and kind, but secretly, he's a bully: the kind of person who whispers horrible things to Jemma...
Synopsis
Jemma knows who the murderer is. She knows because he told her.
He thought his secret was safe because Jemma can't speak or move.
But Jemma observes all kinds of things about everyone around her. His secret is just one of them.
And when a new technology means she may be able to communicate and reveal all she knows, Jemma no longer feels powerless in the face of this deadly secret. It's a race a...
Sneak peek
Check out a preview of I Have No Secrets.
Read a sample →
See the goods.
All you need to do is create your account.