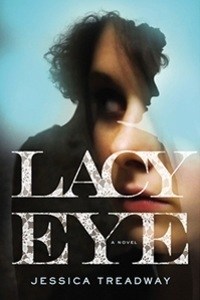 Thriller
Lacy Eye
Debut
We love supporting debut authors. Congrats, Jessica Treadway on your first novel!
Quick take
_An agonizing, tantalizing mystery that builds to the very end. I read it in one night and immediately passed my copy to a friend._
Why I love it
First, a bit of context about my relationship with the bad seed genre: I read _We Need to Talk About Kevin_ in one sitting, my baby son dozing sweetly in my lap while I lost myself in the world of one of fiction's most notoriously violent teens. When the movie came out, I went by myself to a 10PM screening where I shared a pitch-black theater with a lone man who laughed uproariously when the tip o...