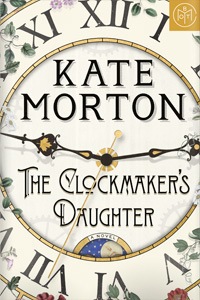 Historical fiction
The Clockmaker's Daughter
Quick take
A satchel, a sketchbook, and a photograph connect the lives of a present-day archivist and a mysterious Victorian woman in this sweeping tale told across a century.
Good to know
400+ pages

Multiple viewpoints

Slow build

Forbidden love
FYI
Nonchronological plot
Large cast of characters
Slow pace to start
Why I love it
I have this condition. I call it "falling-for-a-book-so-hard-I-stay-up-all-night-reading" (can someone please suggest a better name?). I'm always on the hunt for a book that gets me so hooked that I physically can't put it down. So, bear with me while I sleepily tell you about a book that might just be an insomniac's dream.
The Clockmaker's Daughter is centered on two lives lived 150 years apart....
Synopsis
In the summer of 1862, a group of young artists led by the passionate and talented Edward Radcliffe descends upon Birchwood Manor on the banks of the Upper Thames. Their plan: to spend a secluded summer month in a haze of inspiration and creativity. But by the time their stay is over, one woman has been shot dead while another has disappeared; a priceless heirloom is missing; and Edward Radcliffe'...
Preview
Get an early look from the first pages of Kate Morton's The Clockmaker's Daughter.
Read a sample →
See the goods.
All you need to do is create your account.