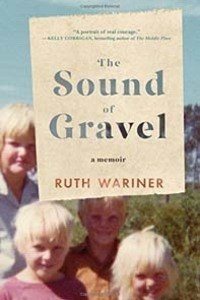 Memoir
The Sound of Gravel
Debut
We love supporting debut authors. Congrats, Ruth Wariner on your first novel!
Quick take
The kind of story that hits you across the face without you even being aware you've been punched.
Why I love it
Growing up in her father's doomsday, polygamist colony in Mexico, Ruth Wariner's childhood feels as foreign to most of us as if she were from Mars. Her mother was her father's fifth wife, and she had countless siblings, both full and halfs. After her father is murdered by his brother in a battle for control of the colony, Ruth's mother marries Lane, a man who already has multiple wives and more ch...