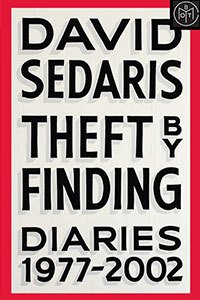 Quick take
A must-read for any Sedaris fan ... the perfect book to catch your eye and tickle your funny bone.
Why I love it
Master of the humorous essay (and
Book of the Month Judge
), David Sedaris has built a career based on his witty observations about everyday life, and his diaries contain a treasure trove of raw material that shaped his distinctive writing. _Theft by Finding_ is a 24-year spree of notes, recounted conversations (that ear for dialogue as honed as ever!), Christmas lists, overheard jokes, recipes, a...