Legal thriller
A Nearly Normal Family
Buy 5 audiobooks to earn a free credit!
Quick take
A verified last page "whoa" moment.
Good to know
400+ pages

Multiple viewpoints

Whodunit

Murder
Synopsis
Eighteen-year-old Stella stands accused of the brutal murder of a man almost fifteen years her senior. She is an ordinary teenager from an upstanding local family. What reason could she have to know a shady businessman, let alone to kill him?
Stella's father, a pastor, and mother, a criminal defense attorney, find their moral compasses tested as they defend their daughter, while struggling to understand why she is a suspect. Told in an unusual three-part structure, A Nearly Normal Family asks the questions: How well do you know your own children? How far would you go to protect them?
Why I love it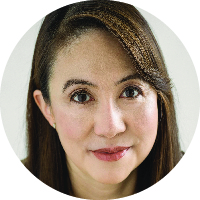 A Nearly Normal Family is so much more than a typical thriller. It's a Scandinavian noir that culminates in a dramatic courtroom sequence. It's a murder mystery told by three narrators, none of whom agree on the same version of events. And most importantly, it's a compelling family drama, each member trying desperately to keep secrets and lies from the others. If you love fast-paced thrillers, if you love flawed, real characters with distinctive voices, if you love smart puzzles, look no further. You've found your book.
Welcome to the nearly (but not quite) normal world of the Sandells: Adam, a pastor with an almost obsessive need for order; Ulrika, his workaholic attorney wife; and Stella, their mercurial, occasionally temperamental teenage daughter. When Stella is arrested for the murder of an older stranger, Adam and Ulrika stand by, ready to defend her against shocking accusations. How far will each go to protect her ... and themselves?
One of my favorite things about A Nearly Normal Family started out being my least favorite: the style. The first section, narrated by Adam, is methodical and dry, with a monotonous rhythm. I might have stopped reading if not for the propulsiveness of the plot. Gradually, though, it occurred to me that the austerity of his voice might be a character-driven choice. My suspicion was later confirmed when the voice switched to that of an angsty teenager in the daughter's section, and then to an introspective tone when the mother finally took over for the murder trial we'd been patiently (or not so patiently) awaiting.
And that ending! When I closed the book, I sat for a while, marveling at the clever resolution, the satisfying reveals that kept coming and coming until the very last sentence. This riveting novel is M.T. Edvardsson's first U.S. release, and I hope we get many more very soon.