Narrative nonfiction
Bitcoin Billionaires
Buy 5 audiobooks to earn a free credit!
Quick take
A dummy's guide to cryptocurrency and the high-rolling twins making it mainstream.
Synopsis
Ben Mezrich's 2009 bestseller The Accidental Billionaires is the definitive account of Facebook's founding and the basis for the Academy Award-winning film The Social Network. Two of the story's iconic characters are Harvard students Tyler and Cameron Winklevoss: identical twins, Olympic rowers, and foils to Mark Zuckerberg. Bitcoin Billionaires is the story of the brothers' redemption and revenge in the wake of their epic legal battle with Facebook.
Planning to start careers as venture capitalists, the brothers quickly discover that no one will take their money after their fight with Zuckerberg. While nursing their wounds in Ibiza, they accidentally run into an eccentric character who tells them about a brand-new idea: cryptocurrency. Immersing themselves in what is then an obscure and sometimes sinister world, they begin to realize "crypto" is, in their own words, "either the next big thing or total bulls--t." There's nothing left to do but make a bet.
From the Silk Road to the halls of the Securities and Exchange Commission, Bitcoin Billionaires will take us on a wild and surprising ride while illuminating a tantalizing economic future. On November 26, 2017, the Winklevoss brothers became the first bitcoin billionaires. Here's the story of how they got there—as only Ben Mezrich could tell it.
Why I love it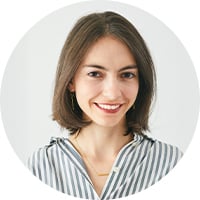 Brianna Goodman
BOTM Editorial Team
For several months, I tried and failed to wrap my head around bitcoin. I read articles about the currency, but couldn't comprehend how it had no physical existence. I grilled tech-savvy friends, but didn't get how computers "competed" to validate transactions. I even read a made-for-kids introduction to cryptocurrency … but still, I found myself scratching my head. It wasn't until I read Ben Mezrich's Bitcoin Billionaires that I finally started to understand what bitcoin is, how it works, and why so many people care about stockpiling this digital currency.
Those of you who've seen The Social Network might remember the infamous Winklevoss twins, the well-dressed rowers who made Mark Zuckerberg their enemy. In Bitcoin Billionaires, we learn how the twins brought bitcoin out of tech wiz basements and into the eyes of mainstream media. There are wild parties in far-flung destinations. Tech gurus thrust into lives of unimaginable luxury. Big risks, bigger payoffs, and quite a few setbacks that had me glad it wasn't my money on the line.
Reading this book is a lot like watching a film. It's a fast-paced, entertaining tale of unruly geniuses, high-stakes investments, and how real-world events like the Bank of Cyprus crisis showed ordinary citizens just how powerful decentralized currency could be. It's also filled with easy-to-read explanations of how this digital money system actually works. Whether or not bitcoin will take over our wallets remains to be seen, but if you want to dip your toes into the world of digital cash, Bitcoin Billionaires is a great place to start.