Young adult
Dangerous Alliance
Debut
We love supporting debut authors. Congrats, Jennieke Cohen, on your first book!
Buy 5 audiobooks to earn a free credit!
Quick take
An avid Jane Austen fan gets caught up in a marriage scheme similar to her favorite author's characters. Coincidence?
Good to know
Romance

Emotional

400+ pages

Puzzle
Synopsis
Lady Victoria Aston has everything she could want: an older sister happily wed, the future of her family estate secure, and ample opportunity to while her time away in the fields around her home.
But now Vicky must marry—or find herself and her family destitute. Armed only with the wisdom she has gained from her beloved novels by Jane Austen, she enters society's treacherous season.
Sadly, Miss Austen has little to say about Vicky's exact circumstances: whether the roguish Mr. Carmichael is indeed a scoundrel, if her former best friend, Tom Sherborne, is out for her dowry or for her heart, or even how to fend off the attentions of the foppish Mr. Silby, he of the unfortunate fashion sensibility.
Most unfortunately of all, Vicky's books are silent on the topic of the mysterious accidents cropping up around her…ones that could prevent her from surviving until her wedding day.
Why I love it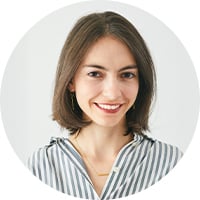 Brianna Goodman
BOTM Editorial Team
During the holiday season, I take my reading agenda very seriously. Few months are as productive for my reading life as December, when I can plow through books on train rides, in my family's home, while I'm pretending to be watching the ball drop… the list goes on. It's often a time for me to tackle a classic I've long wanted to read, or to sink into a big, sweeping story from a new author. So what better book to read than Dangerous Alliance—a long and big-hearted debut inspired by a classic author, Jane Austen.
The book follows Lady Vicky Aston, a smart, brave, and bookish heroine who turns to the works of Jane Austen when she needs help with basically any kind of problem. But when Vicky's sister reveals that her seemingly-perfect marriage is in fact abusive, Vicky must find her own husband to financially support her sister's escape—a search that's far more complicated than her favorite novels suggest.
Whether you've got Mr. Darcy's name tattooed on your chest, or you've never so much as cracked the spine of Pride and Prejudice, there is so much to love about Dangerous Alliance. It's a love story; it's a mystery; it's a fun romp through historical England; it's a thoughtful look at the ways societal taboos and a lack of financial freedom have trapped women in abusive relationships. More than anything, this charming, satisfying story is just the thing to escape into over the holidays.