Young adult
Mind Games
Debut
We love supporting debut authors. Congrats, Shana Silver, on your first book!
Buy 5 audiobooks to earn a free credit!
Quick take
Dystopian and reckless in all the right ways when a side job of selling memories for profit goes wrong.
Good to know
Romance

Fast read

Action-packed

Puzzle
Synopsis
Arden sells memories. Whether it's the becoming homecoming queen or studying for that all important test, Arden can hack into a classmate's memories and upload the experience for you just as if you'd lived it yourself. Business is great, right up until the day Arden whites out, losing 15 minutes of her life and all her memories of the hot boy across the school yard. The hot boy her friends assure her she's had a crush on for years.
Arden realizes that her own memories have been hacked, but they haven't just been stolen and shared… they've been deleted. And she's not the only one, the hot stranger, Sebastian, has lost ALL of his memories. But how can they find someone with the power to make them forget everything they've learned?
Why I love it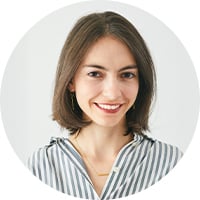 Brianna Goodman
BOTM Editorial Team
If you could look inside another person's mind and know what they're thinking, would you? If you could glimpse the thoughts of a genius, or discover whether your crush likes you back, would it be worth the risk of, say, learning what that person really thinks of you?
For Arden, that answer is yes. Not only does she hack into the minds of her peers, but she sells the memories she finds for some extra $$. But Arden has standards. Stealing test answers from the teacher's pet? Fine. Spying on your girlfriend's thoughts to find out if she's cheating on you? Not allowed. But when Arden learns that her own mind has been hacked—and her memories of a boy named Sebastian erased—her fun side hustle goes from profitable to sinister. Especially since Sebastian's entire memory bank has been wiped.
I had so much fun watching tech-savvy Arden and vulnerable Sebastian work to uncover what happened to their memories. Part fast-paced sci-fi thriller, part budding romance, Mind Games plays out what our world might look like if we could actually read each other's minds. If you've ever said something along the lines of "I wish I knew what you were thinking," spoiler alert: It's not all sunshine and rainbows.