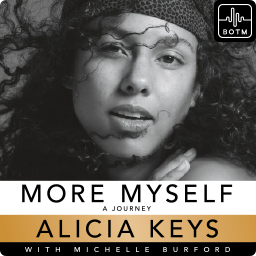 Buy 5 audiobooks to earn a free credit!
Quick take
Beloved artist Alicia Keys lays bare her journey toward self-understanding in this intimate and inspirational work.
Good to know
Feminist

Famous author

Inspirational

Writer's life
Synopsis
As one of the most celebrated musicians of our time, Alicia Keys has enraptured the nation with her heartfelt lyrics, extraordinary vocal range, and soul-stirring piano compositions. Yet away from the spotlight, Alicia has grappled with private heartache?over the challenging and complex relationship with her father, the people-pleasing nature that characterized her early career, the loss of privacy surrounding her romantic relationships, and the oppressive expectations of female perfection.
Since her rise to fame, Alicia's public persona has belied a deep personal truth: she has spent years not fully recognizing or honoring her own worth. After withholding parts of herself for so long, she is at last exploring the questions that live at the heart of her story: Who am I, really? And once I discover that truth, how can I become brave enough to embrace it?
More Myself is part autobiography, part narrative documentary. Alicia's journey is revealed not only through her own candid recounting, but also through vivid recollections from those who have walked alongside her. The result is a 360-degree perspective on Alicia's path?from her girlhood in Hell's Kitchen and Harlem, to the process of self-discovery she's still navigating.
Why I love it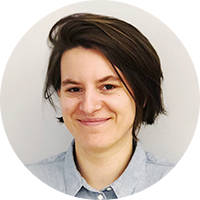 Siobhan Jones
BOTM Editorial Team
It's almost impossible to overstate Alicia Keys's talents as a singer, a lyricist, and a classically-trained pianist, and if you've spent time on this planet over the past few decades, you probably know not only her name but the words to one of her hit singles. In this warm and evocative book, Keys further solidifies her credentials as a storyteller by opening up on the page about her rise to fame and her path to honor and recognize herself, no matter the cost.
"For every performance, every photo shoot and appearance, there's an expectation of female flawlessness," Alicia writes in More Myself. And for a while, in her teenage years at least, she manages that pressure privately, even while she is literally in the spotlight. But maintaining a celebrity persona amidst changing romantic relationships, her label's commercial expectations, and, of course, stardom comes at a cost. Gradually, she realizes that trying to please everyone will leave the person who matters most—herself—unhappy. And so she embarks on a spiritual journey to become, in her words, "more myself."
This is a vulnerable book that hits all the right notes. It forgoes the shallow gloss of a typical celebrity memoir for a carefully-rendered collection of moments that take us from her upbringing in Hell's Kitchen to backstage at the world's biggest awards shows to solo moments at the piano, where so many breakthroughs—personal and creative—occurred. Whether you're an Alicia-Keys-superfan or just looking for inspiration for your own spiritual awakening, look no further than this beautiful work of nonfiction from one of our most gifted voices.