Buy 5 audiobooks to earn a free credit!
Quick take
Sometimes when you meet the love of your life, it defies the laws of time and space—literally. Just ask August.
Good to know
400+ pages

LGBTQ+ themes

Nonlinear timeline

Quirky
Synopsis
For cynical twenty-three-year-old August, moving to New York City is supposed to prove her right: that things like magic and cinematic love stories don't exist, and the only smart way to go through life is alone. She can't imagine how waiting tables at a 24-hour pancake diner and moving in with too many weird roommates could possibly change that. And there's certainly no chance of her subway commute being anything more than a daily trudge through boredom and electrical failures.
But then, there's this gorgeous girl on the train.
Jane. Dazzling, charming, mysterious, impossible Jane. Jane with her rough edges and swoopy hair and soft smile, showing up in a leather jacket to save August's day when she needed it most. August's subway crush becomes the best part of her day, but pretty soon, she discovers there's one big problem: Jane doesn't just look like an old school punk rocker. She's literally displaced in time from the 1970s, and August is going to have to use everything she tried to leave in her own past to help her. Maybe it's time to start believing in some things, after all.
Why I love it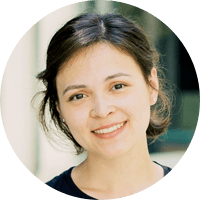 Growing up mixed-race in suburban Minnesota, I always felt painfully different from my Caucasian peers. That feeling didn't entirely go away at home either, because my mom, grandma, older siblings, and enormous extended family were pure Asian. Being neuroatypical didn't help. As a result, I've spent a great deal of my life yearning for a sense of belonging. In Casey McQuiston's One Last Stop, the misfits and outcasts are drawn together because of—not in spite of—their differences, which include sexual orientation, gender identity, religion, and race, among other things, and I didn't want to leave that found family behind when I reached the last page.
An expert in finding missing persons, twenty-three-year-old August moves to New York City to find herself. And ends up finding an unexpected community in her quirky roommates and coworkers and unexpected love from beautiful punk rocker Jane Su, whom she meets on the Q train subway line. Incidentally, the Q is the only place where August can be with Jane because Jane is lost—in time. She's been displaced from the 1970s by mysterious means.
One Last Stop is a sweet love story filled with exquisite yearning and stolen kisses, and like many readers will do, I lost my heart to Jane. But beyond that, there's a complexity to this book as well. An artful touch of science fiction allows history and modern times to literally collide, providing the unique opportunity to pay homage to LGBTQIAP+ activists from the past and illustrate how greatly their work impacted the present.