Buy 5 audiobooks to earn a free credit!
Quick take
Speaking to the resilience of the human spirit in even the hardest of circumstances—a beacon of hope for our times.
Good to know
Emotional

Inspirational

Serious

Writer's life
Synopsis
It's 1944 and sixteen-year-old ballerina and gymnast Edith Eger is sent to Auschwitz. Separated from her parents on arrival, she endures unimaginable experiences, including being made to dance for the infamous Josef Mengele. When the camp is finally liberated, she is pulled from a pile of bodies, barely alive.
The horrors of the Holocaust didn't break Edith. In fact, they helped her learn to live again with a life-affirming strength and a truly remarkable resilience. The Choice is her unforgettable story.
Why I love it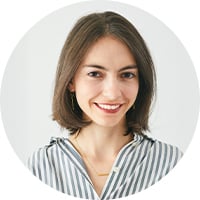 Brianna Goodman
BOTM Editorial Team
When I recommend books to people in my life, I really try to tailor my suggestions to the readers they are for. A friend looking for inspiration after a long day at work would rarely receive the same recommendation as a relative looking for something to sink into on a long vacation. But every once in a while, I come across a book that everyone in my life can get something out of. The Choice, a moving, inspiring memoir from renowned psychologist Dr. Edith Eva Eger, is one of those books.
In the book's first section, Eger recalls the harrowing period she spent as a prisoner of Auschwitz. A 16 year old with training as a ballet dancer, Eger was forced to dance for a Nazi officer in the hopes of survival. In the years to come, Eger wrestles with lingering memories, trauma, and guilt over having survived while others—including her parents—did not. But as Eger's journey continues, she begins to find healing not only for herself, but for the countless others who are positively impacted by her story and work as a psychologist.
The Choice is an act of truth-telling, a historical record, and a compassionate portrait of suffering, healing, and forgiveness. But above all, this book is an act of generosity: By opening up about the dark events of her past and her decades-long journey toward healing and transformation, Eger gives readers a reason to hope. The Choice is at once utterly unique and brimming with universal truths. I've no doubt you'll find it an inspiration, too.