Historical fiction
The Postmistress of Paris
Buy 5 audiobooks to earn a free credit!
Quick take
Beautiful and wealthy, this heiress could choose any path. Her choice: to help smuggle artists out of Vichy France.
Good to know
Romance

400+ pages

International

Real-life characters
Synopsis
Wealthy, beautiful Naneé was born with a spirit of adventure. For her, learning to fly is freedom. When German tanks roll across the border and into Paris, this woman with an adorable dog and a generous heart joins the resistance. Known as the Postmistress because she delivers information to those in hiding, Naneé uses her charms and skill to house the hunted and deliver them to safety.
Photographer Edouard Moss has escaped Germany with his young daughter only to be interned in a French labor camp. His life collides with Nanée's in this sweeping tale of romance and danger set in a world aflame with personal and political passion.
Inspired by the real life Chicago heiress Mary Jayne Gold, who worked with American journalist Varian Fry to smuggle artists and intellectuals out of France, The Postmistress of Paris is the haunting story of an indomitable woman whose strength, bravery, and love is a beacon of hope in a time of terror.
Why I love it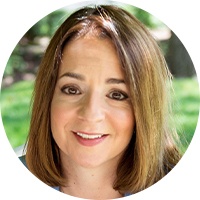 Pam Jenoff
Author, The Woman with the Blue Star
Novels set during the Second World War are near and dear to my heart as an author, historian, and former diplomat. And I have always been particularly fascinated by the story of Mary Jayne Gold, the American heiress who helped Varian Fry rescue artists from France in the early days of World War II. Here, in The Postmistress of Paris, Meg Waite Clayton has vividly brought that history to life through her character Naneé, whose heroic exploits amaze and inspire.
This book stands out for its meticulous research, beautiful prose, and captivating story. Meg navigates the terrain between history and fiction with an expert touch. Readers will breathlessly turn the pages and think about the story long after they have finished the book. It is a tale suffused with acts of courage, romantic passions, and many surprises. Fans of Kristin Hannah's The Nightingale should race for this wondrous story of female bravery and strength against overwhelming odds.
This was a book that left me spellbound and I'm so excited that you—lucky Book of the Month readers—will now have a chance to share in its delights too.