Young adult
Throw Like a Girl
Buy 5 audiobooks to earn a free credit!
Quick take
A softball-fueled fistfight leads one girl to a new school, with new friends, and a whole new sport to try out.
Good to know
Romance

Feminist

Inspirational

Light read
Synopsis
When softball star Liv Rodinsky throws one ill-advised punch during the most important game of the year, she loses her scholarship to her fancy private school, her boyfriend, and her teammates all in one fell swoop. With no other options, Liv is forced to transfer to the nearest public school, Northland, where she'll have to convince their coach she deserves a spot on the softball team, all while facing both her ex and the teammates of the girl she punched... Every. Single. Day.
Enter Grey, the injured star quarterback with amazing hair and a foolproof plan: if Liv joins the football team as his temporary replacement, he'll make sure she gets a spot on the softball team in the Spring. But it will take more than the perfect spiral for Liv to find acceptance in Northland's halls, and behind that charming smile, Grey may not be so perfect after all.
Why I love it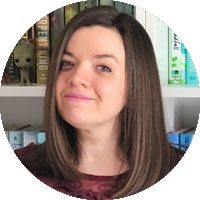 Brittany Lutes
BOTM Ambassador, @bookswrotemystory
It is a truth universally acknowledged that I love sports romance books way more than I enjoy watching and/or participating in any kind of sporting event. Baseball, football, hockey—I love to read about them all! That was why I was so excited to see that Sarah Henning was going to tackle (pun intended!) this genre.
Liv, a softball star in the making, finds herself in a bit of trouble after a hot-headed reaction during a critical game. The consequence of this leads to losing her private school scholarship and being forced to enroll in public school—the very school that she faced in that ill-fated game. Now, with a coach who doesn't trust that Liv can truly be a team player, she needs a plan to get back into everyone's good graces. Which is exactly what the school's charming quarterback has for her: an opportunity to fill in for him on the football team while he works through an injury. Liv desperately wants to prove herself as a teammate and athlete. But does she have what it takes to become a football star, as well?
I thoroughly enjoyed the unique premise of Throw Like a Girl. What could have easily been a story about the challenges a girl faces trying to play on a boy's football team was so much more in Henning's hands. If you enjoy a story with an underdog you can't help but root for, then this is a must-read book!