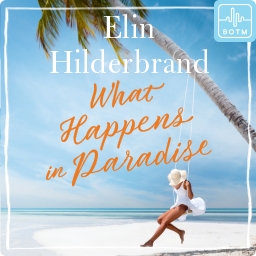 Contemporary fiction
What Happens in Paradise
3peat author
Elin Hilderbrand is officially a 3-time author at BOTM, which is a pretty big deal!
Buy 5 audiobooks to earn a free credit!
Quick take
Here's your ticket to a summer state of mind. Just make sure to read Winter in Paradise before you dive in.
Good to know
Fast read

International

Whodunit

Second in series
Synopsis
A year ago, Irene Steele had the shock of her life: her loving husband, father to their grown sons and successful businessman, was killed in a helicopter crash. But that wasn't Irene's only shattering news: he'd also been leading a double life on the island of St. John, where another woman loved him, too.
Now Irene and her sons are back on St. John, determined to learn the truth about the mysterious life—and death—of a man they thought they knew. Along the way, they're about to learn some surprising truths about their own lives, and their futures.
Why I love it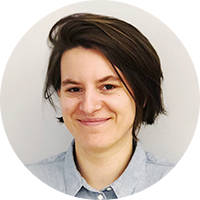 Siobhan Jones
BOTM Editorial Team
What Happens in Paradise is Elin Hilderbrand's wonderful follow-up to the first book in her romantic mystery series set on a sleepy—or not so sleepy?—Caribbean island. It's also the second book that BOTM has featured by Hilderbrand this year, and the one that establishes her as our second-ever "threepeat" author.
Longtime fans of the author and her cozy yet elevated books—and I know there are millions of them out there—are probably delighted to see this as a selection, while others may be wondering if we chose this book simply because there are millions of them out there. All I have to say about that is: Don't knock this book until you've read it. The Paradise series is a treasure chest of can't-guess-it plot twists, salty family drama, and pure reading bliss.
This book picks up where Winter in Paradise left off: Iowa housewife Irene is struggling to accept the unexpected death of her jetsetting businessman husband, her sons Cash and Baker are each struggling with their girl dramas, and Ayers—the deeply relatable St. Johns local—is making bad decisions. If you didn't read Winter, I encourage you to grab both books now and dive in, because this trilogy is heating up, and you can tell it's only going to get better. Intricate plotting, a diverse cast of likeably flawed characters, and a beachy setting right as I'm swapping my summer clothes for sweater weather are all I need right now—surely you can't disagree?