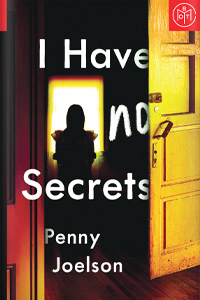 Young adult
I Have No Secrets
Quick take
A voice for the voiceless, literally. It'll make you think about how to better listen to those who can't speak.
Good to know
Emotional

Fast read

Social issues

Family drama
Why I love it
Siobhan Jones
BOTM Editorial Team
"If I were you, I'd kill myself. Listen, if you ever want a little help, I could —"
Jemma is a sixteen-year-old girl with cerebral palsy, unable to speak or move without assistance. Her world is mainly her home—her mom, an aide, and the aide's ever-present boyfriend, Dan. Outwardly, Dan is charming and kind, but secretly, he's a bully: the kind of person who whispers horrible things to Jemma, like the above … and the fact that he's a murderer.
Dan knows his secret is safe with Jemma. That is, until a scientific breakthrough gives Jemma the chance to communicate and tell all she knows. Suddenly, she's no longer a passive bystander to a crime. Suddenly, her life is on the line.
This is a seriously creepy read with an ending you won't see coming. Jemma is a clear-eyed heroine with some truly long odds to overcome, and you'll root for her as she fights for her life against an off-kilter killer unafraid to strike again. Thank you, Penny Joelson, for this unique read—but no thanks for freaking us out so much! ;)
Synopsis
Jemma knows who the murderer is. She knows because he told her.
He thought his secret was safe because Jemma can't speak or move.
But Jemma observes all kinds of things about everyone around her. His secret is just one of them.
And when a new technology means she may be able to communicate and reveal all she knows, Jemma no longer feels powerless in the face of this deadly secret. It's a race against time before the killer acts again...or tries to stop her.
Preview
Check out a preview of I Have No Secrets.