Mystery
The Last Equation of Isaac Severy
Debut
We love supporting debut authors. Congrats, Nova Jacobs, on your first book!
Quick take
This L.A.-set mystery about a dead patriarch, his heirs, and a missing math equation is The Westing Game for adults.
Good to know
Multiple viewpoints

Quirky

Puzzle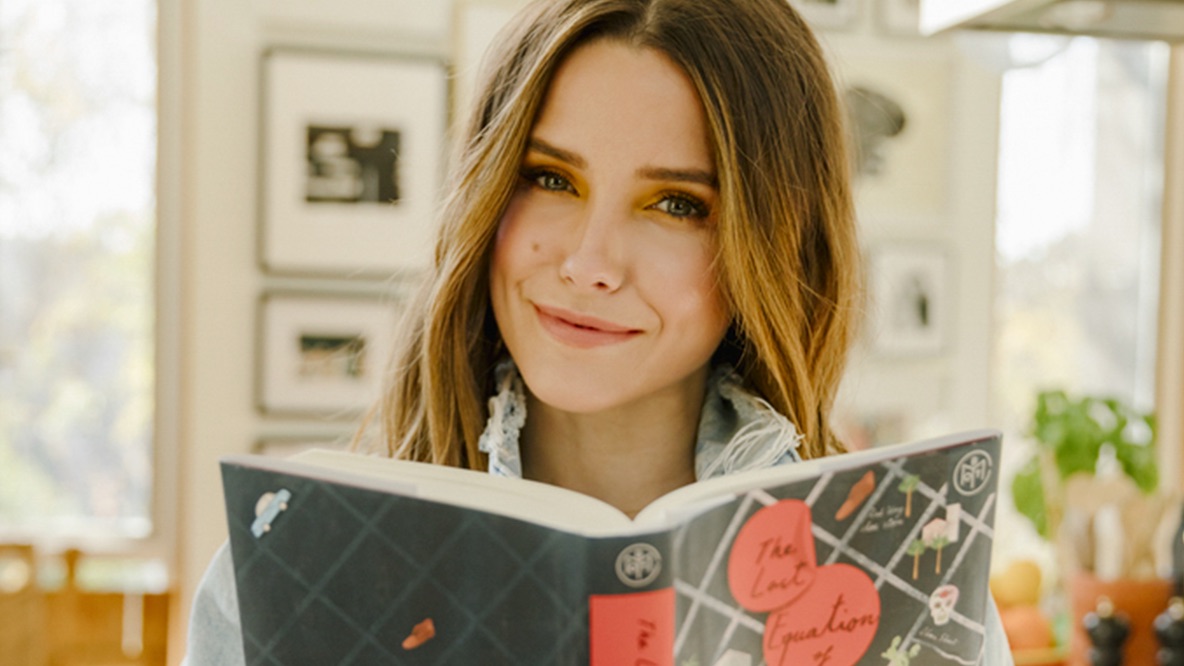 Sophia Bush is an activist and actress.
Why I love it
Everything in nature follows mathematical patterns: Planets follow elliptical orbits, flowers follow the Fibonacci sequence, and snowflakes crystallize with complex symmetrical elegance. Clues to the intricacy of the universe, if you will, and there's nothing I like better than a finely-crafted succession of clues. Which brings me to this engaging, clever book.
Never fear, this is no tale of dry mathematical theory. It's a sharp puzzle mystery, full of stimulating questions that make it impossible to stop turning the pages. Isaac Severy, the book's namesake, is dead before the story has even begun. In the first chapter, his heirs—an intelligent, quirky, and fractured Californian family—have gathered to pay their last respects. What they don't know is that, before he died, Professor Severy created a world-changing mathematical equation and left the only clue to its whereabouts with his beloved granddaughter, Hazel.
Following Hazel on her quest to find the equation is like speeding through the winding canyons of the Hollywood Hills (which does happen in this book, although no one seems to get stuck in as much traffic as I generally do). The sinister organization on Hazel's tail keeps tension high, and the love interest she may or may not be able to trust keeps us guessing. Watching her navigate the tumultuous dramas of family, fate, and formulas had me glued to the story until the end. Isaac Severy left me with the lasting realization that mathematics is a love language. Well done, professor.
Synopsis
Just days after mathematician and family patriarch Isaac Severy dies of an apparent suicide, his adopted granddaughter Hazel, owner of a struggling Seattle bookstore, receives a letter from him by mail. In it, Isaac alludes to a secretive organization that is after his final bombshell equation, and he charges Hazel with safely delivering it to a trusted colleague. But first, she must find where the equation is hidden.
While in Los Angeles for Isaac's funeral, Hazel realizes she's not the only one searching for his life's work, and that the equation's implications have potentially disastrous consequences for the extended Severy family, a group of dysfunctional geniuses unmoored by the sudden death of their patriarch.
As agents of an enigmatic company shadow Isaac's favorite son—a theoretical physicist—and a long-lost cousin mysteriously reappears in Los Angeles, the equation slips further from Hazel's grasp. She must unravel a series of maddening clues hidden by Isaac inside one of her favorite novels, drawing her ever closer to his mathematical treasure. But when her efforts fall short, she is forced to enlist the help of those with questionable motives.