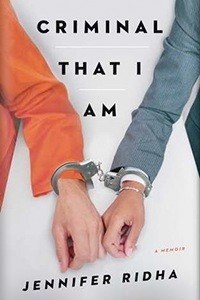 Memoir
Criminal That I Am
Debut
We love supporting debut authors. Congrats, Jennifer Ridha, on your first book!
Quick take
If nothing else, Criminal That I Am will make you feel better about your own life screw-ups.
Why I love it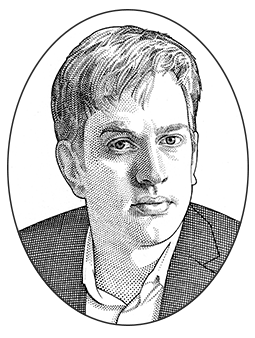 Stephen Marche
Esquire Magazine
Regret is an inevitable part of any life. Almost everybody has had occasion to ask him or herself the question: "How could I have possibly been so stupid?" But Jennifer Ridha takes that regret to the extreme. She spends three hundred pages trying to explain — to herself as much as to readers — a massive mistake that destroys her personal life and wrecks her career. If nothing else, Criminal That I Am will make you feel better about your own screw-ups.
Ridha's crime is, by her own acknowledgement, monumentally foolish. While representing Cameron Douglas, son of a certain 1990s movie star (can you say "Gordon Gekko"?) who is charged with dealing meth, she makes a series of idiotic decisions, and in the process, transforms herself from a nice, upstanding woman into a criminal.
And this is no poor ignorant kid driven to criminality by despair or poverty or simply not knowing any better. A graduate of Columbia Law School, she finds herself in the ironic position of teaching the theory of punishment to her students while actually receiving her own punishment from the criminal justice system. Filled with self-deprecating humor and tabloid-worthy scandal, Ridha's memoir illustrates how a rational person does something she knows is wrong but still can't help herself from doing.
But the crime really isn't the point. Becoming a criminal, and being judged for it, involves an incredible level of intimacy. Ridha watches her secrets exposed one by one. "Over time, the exposure will extend to the most intimate parts of human existence, the spaces that one believes, or at least hopes, will never be public knowledge," she writes.
Ultimately Criminal That I Am is an examination of the insane things people do under the influence of a charming con artist, and the self-reflection that follows when they are no longer trapped in the thrall of infatuation. As Ridha discovers, the drive that led her to understand the law also drove her to violate those laws. The lawyer, it turns out, is awfully close to the criminal.