Thriller
The Winter Sister
Debut
We love supporting debut authors. Congrats, Megan Collins, on your first book!
Buy 5 audiobooks to earn a free credit!
Quick take
Sixteen years after the unsolved murder of her sister, a woman revisits the events of that deadly night.
Good to know
Family drama

Puzzle

Movieish

Creepy
Synopsis
Sixteen years ago, Sylvie's sister Persephone never came home. Out too late with the boyfriend she was forbidden to see, Persephone was missing for three days before her body was found—and years later, her murder remains unsolved.
In the present day, Sylvie returns home to care for her estranged mother, Annie, as she undergoes treatment for cancer. Prone to unexplained "Dark Days" even before Persephone's death, Annie's once-close bond with Sylvie dissolved in the weeks after their loss, making for an uncomfortable reunion all these years later. Worse, Persephone's former boyfriend, Ben, is now a nurse at the cancer center where Annie is being treated. Sylvie's always believed Ben was responsible for the murder—but she carries her own guilt about that night, guilt that traps her in the past while the world goes on around her.
As she navigates the complicated relationship with her mother, Sylvie begins to uncover the secrets that fill their house—and what really happened the night Persephone died. As it turns out, the truth really will set you free, once you can bear to look at it.
Why I love it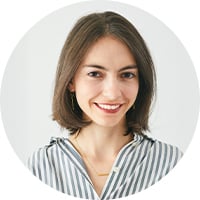 Brianna Goodman
BOTM Editorial Team
We take our thrillers seriously here at BOTM because a) we know how much our readers love them, and b) we want to offer the best of the best. We start with a massive list and review them one by one until we find a book that boasts the magical trifecta: believable characters, a hefty dose of suspense, and a story that keeps you guessing till the end. The Winter Sister, I am pleased to say, checks all of these boxes.
Sixteen years after the unsolved murder of her sister, Sylvie is making ends meet as a tattoo artist when she's called home to care for her estranged mother. When Sylvie learns that her mother's cancer nurse is Ben, the forbidden boyfriend whom her sister was out with the night she was murdered, Sylvie finds herself thrown back into the events of her past.
With mysteries, it's tempting to skip ahead and find out whodunit, but here I found myself far more invested in experiencing the characters' lives in real time. I sympathized with Sylvie, still riddled with guilt over her sister's fate. I felt the tense reunion of a mother and daughter whose relationship was destroyed by their mutual loss. I watched with suspicion as Sylvie encountered unsettling figures from her past, and I relished one clue after another until this ice-cold case was put to bed. This is a skillful debut from a new voice in suspense—one whose story will haunt you for days.