Contemporary fiction
Adelaide
Debut
We love supporting debut authors. Congrats, Genevieve Wheeler, on your first book!
Quick take
This raw, wrenching exploration of a toxic relationship and its aftermath doubles as an ode to the power of self-love.
Good to know
Heavy read

Sad

Female friendships

No quotation marks
Synopsis
For twenty-six-year-old Adelaide Williams, an American living in dreamy London, meeting Rory Hughes was like a lightning bolt out of the blue: this charming Englishman was The One she wasn't even looking for.
Is it enough?
Does he respond to texts? Honor his commitments? Make advance plans? Sometimes, rarely, and no, not at all. But when he shines his light on her, the world makes sense, and Adelaide is convinced that, in his heart, he's fallen just as deeply as she has. Then, when Rory is rocked by an unexpected tragedy, Adelaide does everything in her power to hold him together—even if it means losing herself in the process.
When love asks too much of us, how do we find the strength to put ourselves first?
With unflinching honesty and heart, this relatable debut from a fresh new voice explores grief and mental health while capturing the timeless nature of what it's like to be young and in love—with your friends, with your city, and with a person who cannot, will not, love you back.
Content warning
This book contains scenes depicting sexual assault and suicidal ideation, and contains mentions of self harm and emotional abuse.
Free sample
Get an early look from the first pages of Adelaide.
Adelaide
Prologue
The funny thing about hitting rock bottom is that you never quite know once you've reached it. That whooshing, falling feeling never ceases, and at every preceding level you've thought, This has to be it, right?
Sitting in a hospital room in Chelsea—drowsily answering questions about her emotional state, her family's mental health history, the exact number of pills she'd just swallowed—Adelaide still couldn't be certain this was it. Rock Bottom. She was waiting for the floor to give out from under her or the ceiling to cave in, for something else to push her further down. This can't be it, she thought. It never was. (Though, this was the closest she'd come.)
Celeste was in a chair to her left, a Tesco bag filled with snacks on her lap. She'd met Adelaide at the hospital an hour or so earlier and hugged her in a way Adelaide would never forget, so simultaneously careful and caring. It's a very odd thing to check yourself into the hospital for suicidal ideations—particularly when the receptionist can't quite make out your hushed words (I. Am. Soo-ih-side-al. Can I just write it down?)—and Adelaide was immeasurably grateful to have her there. In conversations with hospital staff, Celeste helped her fill in the blanks, out loud and on paper, jotting down her number under "Emergency Contact" without a moment's pause. She was in Ms. Celeste Mode, she explained, adopting her caretaking, primary-school-teaching demeanor, feeding Adelaide pretzels and petting her hair in the waiting room.
Did Rock Bottom even permit visitors?
Whatever the answer, Adelaide was relieved to have Celeste by her side, but just beyond this relief sat a swirl of more sinister emotions. She was sure she'd hit a new low, found a new darkness. Her heart was still graciously beating, and pretzel salt was stinging her tongue, and she didn't want to be alive anymore. Physically, Adelaide was held together—her thighbone connected to her knee bone, and so on and so forth—but internally, mentally, she was a mess of jagged, disconnected pieces, and she didn't believe she was capable of putting herself back together. She didn't want to die, per se, she just wanted to stop existing. Stop being. And, frightening as it was, Death felt like the only avenue by which to get there. A handful of pills and a swig of water and she'd be free—her broken pieces swept up and transferred to another spiritual plane.
Why I love it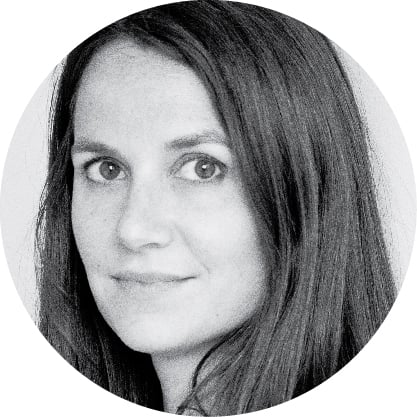 I was totally stunned by this scintillating debut novel written with so much insight and compassion. Adelaide opens with its protagonist at rock bottom. Twenty-six-year-old Adelaide Williams lies in a hospital bed after a failed suicide attempt. When a nurse asks her a series of questions to try and pinpoint what happened, the novel jumps back to 2018 to tell the story that leads Adelaide to this devastating and epiphanic moment.
A young American expat living in London, Adelaide is enjoying a life of close friendships and exciting career prospects when she meets Rory Hughes, a man who instantly charms her with his British accent and "Disney Prince" looks. The only problem is, Rory treats her terribly, quickly proving himself to be evasive and noncommittal. The epitome of an emotionally unavailable man. But loyal and generous to a fault, Adelaide wholeheartedly believes that Rory will change, that he'll evolve beyond his selfishness and trauma to reciprocate the love she gives him so freely in spades.
Adelaide handles its characters and themes with so much nuance and care—it's a raw and vulnerable examination of unrequited love that is poignant, relatable, and ultimately hopeful. Readers will fly through this gorgeously written page turner—especially those who've had their heart broken by someone who never really asked for it in the first place.
Member ratings (15,480)
Newberry, FL

I didn't think I was going to like this book as much as I do. A tragic but uplifting story about love and finding out how to choose yourself over people who don't care about you like you want them to.

STATEN ISLAND , NY

I love Adelaide so much. We have experienced heartbreaks like hers and have felt like she's felt. She was so relatable, so heartbreakingly real. I was rooting for her so much. Couldn't put this down.

Cedar City, UT

She's just like me for real. This was a poignant novel about love, loss, and the complicated emotions of being in a relationship with someone who doesn't feel the same way. Heart wrenching but so good

Johnstown , PA

As someone who has dated a "Rory" in the past, I was immediately intrigued by the plot of this book. The voice and brutal honesty kept me absorbed and turning pages…I finished this book in two days!

Middletown, NY

This book was scary relatable to my own life and at one point I had to take a break from reading just to pause, process, and reflect. Beautifully written so you felt everything Adelaide did. ????????Rory