Literary fiction
Age of Vice
Debut
We love supporting debut authors. Congrats, Deepti Kapoor, on your first book!
Quick take
In this grand Indian tale—part crime story, part family saga—everyone is at risk from the corrupting gravity of greed.
Good to know
400+ pages

Nonlinear timeline

International

Glamorous
Synopsis
This is the age of vice, where money, pleasure, and power are everything, and the family ties that bind can also kill.
New Delhi, 3 a.m. A speeding Mercedes jumps the curb and in the blink of an eye, five people are dead. It's a rich man's car, but when the dust settles there is no rich man at all, just a shell-shocked servant who cannot explain the strange series of events that led to this crime. Nor can he foresee the dark drama that is about to unfold.
Deftly shifting through time and perspective in contemporary India, Age of Vice is an epic, action-packed story propelled by the seductive wealth, startling corruption, and bloodthirsty violence of the Wadia family—loved by some, loathed by others, feared by all.
In the shadow of lavish estates, extravagant parties, predatory business deals and calculated political influence, three lives become dangerously intertwined: Ajay is the watchful servant, born into poverty, who rises through the family's ranks. Sunny is the playboy heir who dreams of outshining his father, whatever the cost. And Neda is the curious journalist caught between morality and desire. Against a sweeping plot fueled by loss, pleasure, greed, yearning, violence and revenge, will these characters' connections become a path to escape, or a trigger of further destruction?
Content warning
This book contains scenes that depict suicide and sexual assault.
Free sample
Get an early look from the first pages of Age of Vice.
Age of Vice
ONE
NEW DELHI, 2004
Five pavement-dwellers lie dead at the side of Delhi's Inner Ring Road.
It sounds like the start of a sick joke.
If it is, no one told them.
They die where they slept.
Almost.
Their bodies have been dragged ten meters by the speeding Mercedes that jumped the curb and cut them down.
It's February. Three a.m. Six degrees.
Fifteen million souls curl up in sleep.
A pale fog of sulfur lines the streets.
And one of the dead, Ragini, was eighteen years old. She was five months pregnant at the time. Her husband, Rajesh, twenty-three, was sleeping by her side. Both belly- up, tucked in with heavy shawls at the crown and feet, looking like corpses anyway save the telltale signs, the rucksack beneath the head, the sandals lined up neatly beside the arms.
A cruel twist of fate: this couple arrived in Delhi only yesterday. Taking refuge with Krishna, Iyaad, and Chotu, three migrant laborers from the same district in Uttar Pradesh. Each day these men woke before dawn to trek to the labor mandi at Company Bagh, trying to grab whatever daily wage they could find—dhaba cook, wedding waiter, construction laborer—sending money back to their village, paying for a sister's shaadi, a brother's schooling, a father's nightly medicine. Living day to day, hour to hour, the working poor, struggling to survive. Returning to sleep in this barren spot after dark, beside the Ring Road, close to Nigambodh Ghat. Close to the demolished slums of the Yamuna Pushta that had been their home.
But the newspapers don't dwell on these three men. Their names vanish at dawn with the stars.
Why I love it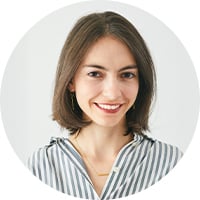 Brianna Goodman
BOTM Editorial Team
Have you ever cracked open a new book, read the first page, and known instantly that you need to clear your schedule, grab snacks, and get comfortable because you were about to spend the rest of the day binge-reading? That's how it felt when I began Age of Vice—an epic, unforgettable novel that is at once a family saga, gritty crime drama, and sharp exploration of power and desire.
Set against the backdrop of a rapidly changing New Delhi, the book follows three characters from vastly different backgrounds. There's Sunny Wadia, a wealthy party boy and heir apparent to a fortune built through corruption and violence. There's Ajay, a quiet and loyal servant, who finds his way into Sunny's service after being taken from his impoverished family. And there's Neda, a sharp but often aimless journalist who finds herself torn between criticizing and benefiting from Sunny's lavish lifestyle. As these characters' lives intersect and spiral toward tragedy, I flew through the pages, desperate to find out where each of their stories would take them.
Like the vices that fill its pages, Age of Vice is addictive and mind-altering, luxurious and devastating, as likely to make your heart race as it is to leave you with a book hangover for days. But it is also a book that will crack your heart open and have you thinking about the ways that love—and especially, its absence—can transform our lives forever.
Member ratings (9,445)
Chesterfield , MO

"The world's gone mad!" It's been wild reading this for 10 days. Starts & ends with a gaberdine safari suit. Often, Kapoor just lists or runs dialogue. Ajay's story is carefully developed. Part 2 now!

Bethlehem, PA

What an epic story! The characters are so rich and detailed. Nobody is a stick "good" or "bad" character and that's what makes this book so complex and interesting. Only thing: the book ends abrputly

Richmond, VA

A sprawling tale of seriously messed up people doing terrible things is one of MY vices - especially when it's this richly drawn, with compelling writing and a peek into India I haven't read before.

Littleton , CO

LOVED this book. The characters are so vivid, the landscape of India painted so brightly. I had to check when it was over and make sure there was going to be a sequel. I can't wait for the next one.

Kaneohe, HI

This story begins with an accident when a Mercedes jumps a curb and kills 5 people, 1 of whom is pregnant. Everything that happens with the 4 main characters revolves as a result of this tragedy.Dark.