True crime
American Predator
Quick take
A race to capture America's least famous Most Wanted.
Synopsis
Ted Bundy. John Wayne Gacy. Jeffrey Dahmer. The names of notorious serial killers are usually well-known; they echo in the news and in public consciousness. But most people have never heard of Israel Keyes, one of the most ambitious and terrifying serial killers in modern history. The FBI considered his behavior unprecedented. Described by a prosecutor as "a force of pure evil," Keyes was a predator who struck all over the United States. He buried "kill kits"—cash, weapons, and body-disposal tools—in remote locations across the country. Over the course of fourteen years, Keyes would fly to a city, rent a car, and drive thousands of miles in order to use his kits. He would break into a stranger's house, abduct his victims in broad daylight, and kill and dispose of them in mere hours. And then he would return home to Alaska, resuming life as a quiet, reliable construction worker devoted to his only daughter.
When journalist Maureen Callahan first heard about Israel Keyes in 2012, she was captivated by how a killer of this magnitude could go undetected by law enforcement for over a decade. And so began a project that consumed her for the next several years—uncovering the true story behind how the FBI ultimately caught Israel Keyes, and trying to understand what it means for a killer like Keyes to exist. A killer who left a path of monstrous, randomly committed crimes in his wake—many of which remain unsolved to this day.
Free sample
Get an early look from the first pages of American Predator.
American Predator
Part I
One
On the side of a four-lane road, obscured by snowdrifts five feet high, sat a small coffee kiosk, its bright teal paint vibrant against the asphalt and gray big-box stores. Drivers passing by could see the familiar top peeking above the piles of snow, this cheerful but lonely little shack.
The night before, eighteen-year-old Samantha Koenig had been working this kiosk alone. Now she had vanished. She had been on the job for less than a month.
She was reported missing the morning of Thursday, February 2, 2012, by the first barista to show up at the coffee kiosk that day. That barista felt something was not right—Samantha was usually very responsible about closing the kiosk properly, but this morning things were out of place and the previous day's take was gone.
What little the Anchorage Police Department had learned about Samantha in one day left them with almost no leads. She was a popular high school senior who sometimes cut class and maybe had a history with drugs. She got along with everyone, not just the cool kids. She had two main people in her life: her boyfriend, Duane, who she'd been dating for almost a year, and her single father, James.
So: What to make of this scene? Yes, Samantha could have been kidnapped, but to investigators, it seemed more likely that she had gone off on her own. The police found no signs of a struggle. Inside the kiosk was a panic button, and Samantha hadn't hit it. She'd been using her cell phone before and after she had gone missing—fighting with Duane, texting him to leave her alone, fighting over her certainty he was cheating on her.
Why I love it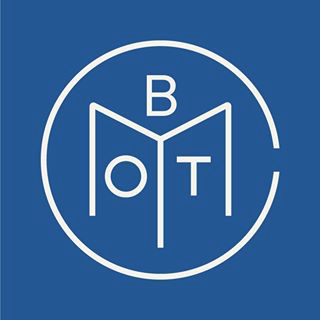 Book of the Month
With the glut of true crime novels, documentaries, and podcasts competing for your attention these days, it's easy to feel like serial killers are the most famous people in America. But you've likely never heard of Israel Keyes, arguably America's least famous Most Wanted, who committed an astonishing series of murders between 1996 and 2012. One of the most dangerous killers in American history, Keyes was as meticulous as he was deadly, for years leaving a trail of cold cases across the country. The story of his crimes and eventual capture, as told by Maureen Callahan, is almost impossible to put down.
In American Predator, Callahan takes us through the twists and turns of the Keyes investigation, tracking the killer from Alaska to Texas, then through a series of interrogations that revealed the full horror of Keyes's crimes. At the center of the story are the investigators who for months sought to capture, then understand, the man behind so many killings. Callahan excels at depicting the desperation and determination of the men and women who apprehended and interrogated Keyes, as well as the harshness and isolation of Anchorage, Alaska, the hometown of Keyes's final victim.
Not to state the obvious, but this book is about cold-blooded murder; if gory details aren't your thing, then you should probably pass on this one. But if you like true crime, then American Predator stands out from the rest: The narrative is focused, riveting, and scary. Callahan reminds us that serial murderers are extremely rare—but that won't stop you from looking over your shoulder when you find yourself alone in the dark.
Member ratings (2,342)
Ramrod Key, FL

This book was an eye opener for me! True crime that left me tracing the timelines wondering "OMG! I was in a few of those states during that time. ????". Makes me more aware of your surroundings now.

Covington , IN

SO GOOD! If you're a true crime junkie, then this book is for you. It's baffling the things this man did and got away with all while he received little to no media attention. Horrifying yet addicting!

West Newfield , ME

Wow really interesting to learn about Israel Keyes, who I had never heard of. The part about how didn't choose someone cuz she had her dog and it would've been too much work to move has stuck with me.

New York , NY

Kinda hard to "love" this one, it's incredibly messed up and infuriating. It's hard to believe it actually happened, which makes it even more frightening. It actually gave me nightmares. No joke.

Brookline, MA

I'm a pretty avid true crime follower, and it was crazy to hear about a story yet to be told of such a prolofic murderer. It's like putting together the pieces of a puzzle, and an enjoyable narrator!