Quick take
Truth often hides in dark places but here is a woman who will stop at nothing until it's brought to light.
Good to know
Famous author

Rural

Murder

Now a movie
Synopsis
Libby Day was seven when her mother and two sisters were murdered in 'œThe Satan Sacrifice of Kinnakee, Kansas.' She survived'"and famously testified that her fifteen-year-old brother, Ben, was the killer. Twenty-five years later, the Kill Club'"a secret society obsessed with notorious crimes'"locates Libby and pumps her for details. They hope to discover proof that may free Ben.
Libby hopes to turn a profit off her tragic history: She'll reconnect with the players from that night and report her findings to the club'"for a fee. As Libby's search takes her from shabby Missouri strip clubs to abandoned Oklahoma tourist towns, the unimaginable truth emerges, and Libby finds herself right back where she started'"on the run from a killer.
Why I love it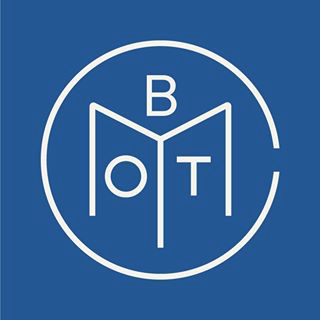 Book of the Month
Gillian Flynn's novels are so much fun to read because her plots are super creepy, yet her deeply flawed characters are still somehow relatable. While Gone Girl is the perfect embodiment of domestic suspense taken to extremes, Flynn's previous novel, Dark Places, is more of a freak show carnival ride of crime fiction. When Libby Day was 7 years old, her older brother killed their family in a night of horrors'¦ 'œ_Or did he?_' Twenty-five years later, prompted by a cultish club of groupies obsessed with solving famous crimes, she starts looking into what really happened that night. And you will never guess (literally) what she discovers'¦ Intriguing characters, crazy plot twists, shocks and horrors '" every Gillian Flynn fan should read this book.
Member ratings (6,867)
Westminster, CO

Another, dark and twisted thriller that was impossible to put down! Flynn is a master of making you question your opinion of every character about 'who did it' until the very end. 5 big ⭐️'s for me!

Troy, MI

Fantastic! Dark and creepy and disturbing - just as you would expect from Flynn. Her characters are always so fleshed out and I was super impressed by the plot☺️Really heavy book subject wise but good

Colorado Springs, CO

I didn't want to stop reading because I knew there was more to the story. A great plot that twisted through to the very end. I enjoyed the dry no nonsense humor and the realities from 1980's! Enjoy!

Ewa Beach, HI

Gillian Flynn is a genius. She knows how to weave a story together. She sprinkles in little details that you remember at the end and make you literally say "holy shit" out loud. Memorable for sure.

Stockton, CA

This book was not at all what I expected. While reading I felt like I couldn't figure out the point to things mentioned in the story but everything came full circle and I was impressed by the ending.