History
Dead Wake
Repeat author
Erik Larson is back at Book of the Month.
Quick take
Experience the drama and dread as the ship heads towards its destined encounter with German submarine U-20.
Good to know
400+ pages

Multiple viewpoints

Critically acclaimed

War
Synopsis
On May 1, 1915, a luxury ocean liner as richly appointed as an English country house sailed out of New York, bound for Liverpool, carrying a record number of children and infants. The passengers were anxious. Germany had declared the seas around Britain to be a war zone, and for months, its U-boats had brought terror to the North Atlantic. But the Lusitania was one of the era's great transatlantic "Greyhounds" and her captain, William Thomas Turner, placed tremendous faith in the gentlemanly strictures of warfare that for a century had kept civilian ships safe from attack. He knew, moreover, that his ship - the fastest then in service - could outrun any threat.
Germany, however, was determined to change the rules of the game, and Walther Schwieger, the captain of Unterseeboot-20, was happy to oblige. Meanwhile, an ultra-secret British intelligence unit tracked Schwieger's U-boat, but told no one. As U-20 and the Lusitania made their way toward Liverpool, an array of forces both grand and achingly small - hubris, a chance fog, a closely guarded secret, and more--all converged to produce one of the great disasters of history.
It is a story that many of us think we know but don't, and Erik Larson tells it thrillingly, switching between hunter and hunted while painting a larger portrait of America at the height of the Progressive Era. Full of glamour, mystery, and real-life suspense, Dead Wake brings to life a cast of evocative characters, from famed Boston bookseller Charles Lauriat to pioneering female architect Theodate Pope Riddle to President Wilson, a man lost to grief, dreading the widening war but also captivated by the prospect of new love. Gripping and important, Dead Wake captures the sheer drama and emotional power of a disaster that helped place America on the road to war.
Why I love it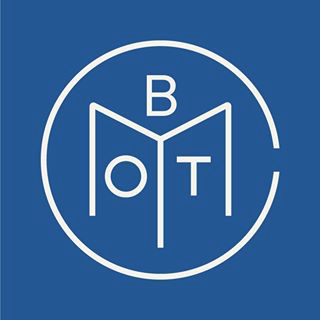 Book of the Month
An author needs a special kind of talent to be able to depict historical events in a way that is both factual and captivating. In this regard, Erik Larson is one of the best. The tragic last voyage of transatlantic luxury liner Lusitania, bound from New York City to Liverpool is one of many terrible tragedies of World War I. Reads experience the drama and dread as the ship heads towards its destined encounter with German submarine U-20. Anyone with an interest in the War, naval- or maritime history, will enjoy this meticulously researched work. This is an epic story that reads like a novel and delivers a truly satisfying reading experience.
Member ratings (901)
Monterey, CA

He writes this as if it was fiction, so many details!! he paints the picture so you feel like you see everything, from all sides of history. Tragic event of the past, felt deeply in present here.

Allston, MA

My god this is brilliant. Expertly cited, intimate in detail, and spectacularly paced. Passes from US to British to German pov. Reads like a novel, foreboding like a countdown to disaster. Loved it!

Bastrop, TX

Erik Larson transports you to another time. I love how well researched his books are. You learn more than just the event the book is based on. Interesting anecdotes make this book very enjoyable.

Arden, NC

If you like reading historical fiction, check him out—he writes non-fiction as if it were fiction. Evening knowing what I learned about the Lusitania from school, Larson kept me in suspense!

Chinook, MT

This was a great book to read....very in depth, lots of inside facts......you couls almost see yourself there......I read his other book, Devil in the White City, liked that story too.