Essays
Dear Mr. You
Debut
We love supporting debut authors. Congrats, Mary-Louise Parker, on your first book!
Quick take
Whether or not you're a fan of Parker's, you'll be enthralled by the honesty with which she reveals herself, even—or especially—at her worst moments.
Why I love it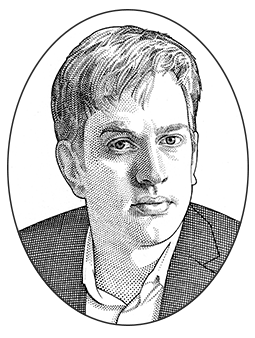 Stephen Marche
Esquire Magazine
In an era when the term "celebrity memoir" has become code for "ghost-written washed-over boilerplate," Mary-Louise Parker's new book stands out as an exception to the rule. The book is a collection of letters to the men who shaped her life, and while each of the letters are ostensibly about a man, together they reveal more about the author than they do the subjects. And Parker, the Emmy-, Tony- and Golden Globe-winning actress most famous for her roles in Weeds, The West Wing, and Fried Green Tomatoes, has a lot to reveal about relationships, family, romance and heartbreak.
The letter recipients in Dear Mr. You include some men she has never known (like her grandfather who died before she was born), men she has only met once (like a cabdriver who witnessed Parker break down completely when she pregnant and single), and of course men who are central to her life (like her father whom she worships as a deity and her son whom she adores like a messiah). One beautiful letter is a description of a casual but profoundly meaningful encounter at a party with a charming man with whom she feels a deep connection and whom she finds out is dying of cancer.
She describes, in loving detail, more than three decades of sexual and emotional experiences. These encounters are in some cases hilarious and in others heartbreaking.
Not all the men are good. Various monsters make appearances, under pseudonyms. One man, called "Cerberus," is a violent misogynist with a massive appetite for infidelity. Parker's eye for crisp detail is fully on display in this chapter; she comes out with a truly damning indictment: he cheated at laser tag. She is so, so right. A man who would cheat at laser tag is capable of anything.
Whether or not you're a fan of Parker's, you'll be enthralled by the honesty with which she reveals herself, even—or especially—at her worst moments. She is fascinating from the first letter to the last.
Member ratings (133)
Beloit, WI

I heard a rerun of Mary-Louise Parker's On Point interview on NPR last year and knew I had to read this memoir. All I can say is, WOW! I was blown away by her real, raw talent. Definitely recommend!

San Diego, CA

I felt as if I knew the author personally; the tone of her writing style is as unique as she is. Her experiences are told with such honesty, wit, depth, and lovely nostalgia. Prepare to be inspired.

St. Cloud, MN

Loved this. Have considered writing my own memoir towards people in my life with initial form instead of "Dear...". It shows that she's really been through a lot in her life, very empowering.

Pensacola, FL

Each Christmas, my husband finds a signed first edition of my favorite book that I read that year. This was that book this year. I laughed, I cried, I was spellbound. MLP is a powerhouse.

QUEEN CREEK, AZ

At times hilarious and then heartbreaking, this book was hard for me to put down. Her writing style is intriguing, like I imagine her to be. Great book!