Short stories
Fiona and Jane
Debut
We love supporting debut authors. Congrats, Jean Chen Ho, on your first book!
Quick take
In these braided short stories, two girls come of age and learn friendship is both indispensable and a great challenge.
Good to know
Nonlinear timeline

Female friendships

Literary

Millennial
Synopsis
A witty, warm, and irreverent book that traces the lives of two young Taiwanese American women as they navigate friendship, sexuality, identity, and heartbreak over two decades.
Best friends since second grade, Fiona Lin and Jane Shen explore the lonely freeways and seedy bars of Los Angeles together through their teenage years, surviving unfulfilling romantic encounters and carrying with them the scars of their families' tumultuous pasts. Fiona was always destined to leave, her effortless beauty burnished by fierce ambition—qualities that Jane admired and feared in equal measure. When Fiona moves to New York and cares for a sick friend through a breakup with an opportunistic boyfriend, Jane remains in California and grieves her estranged father's sudden death, in the process alienating an overzealous girlfriend. Strained by distance and unintended betrayals, the women float in and out of each other's lives, their friendship both a beacon of home and a reminder of all they've lost.
In stories told in alternating voices, Jean Chen Ho's debut collection peels back the layers of female friendship—the intensity, resentment, and boundless love—to probe the beating hearts of young women coming to terms with themselves, and each other, in light of the insecurities and shame that hold them back.
Spanning countries and selves, Fiona and Jane is an intimate portrait of a friendship, a deep dive into the universal perplexities of being young and alive, and a bracingly honest account of two Asian women who dare to stake a claim on joy in a changing, contemporary America.
Content warning
This book contains mentions of suicide, domestic abuse, and sexual assault.
Free sample
Get an early look from the first pages of Fiona and Jane.
Fiona and Jane
The Night Market
My last evening in Taiwan, my father wanted to show me Shilin Night Market. We rode the subway, transferring at Taipei Main Station for the north­-bound red line. Saturday night, the market was jammed with people strolling up and down the arteries of the main thoroughfare. Baba and I dragged along with the crowd, pausing here and there to browse the wares. We'd made up from the fight in the car driving down Yangmingshan yesterday, at least for now. He'd promised to rethink the new university contract and seriously consider coming back to the States for good.
The air was saturated by the scent of grilled meat, custard pudding and red bean pies, propane fumes and human sweat. Deep house music pumped out of every other storefront speaker, as vendors shouted into megaphones pointed at the passing hordes: Two-for-one ladies cotton underwear! Genuine leather sandals for men! Motorola flip phones unlocked here! DVDs! CDs! Come take a look!
At the food section in the back of the market, Baba stood in line to order us bowls of oyster vermicelli while I staked out seats at the communal tables set up in the center of the stalls. We dipped into the noodles. The oysters floated on top, fat and glistening like polished jewels.
Why I love it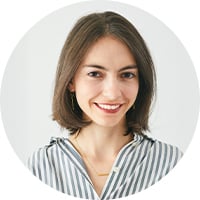 Brianna Goodman
BOTM Editorial Team
If you were to tell the story of your relationship with your best friend, what moments would you share? The first time you met? The night she nursed your broken heart? The day you roped her into packing up your apartment? That party where you both had a bit too much to drink? These snapshots might be big life events, but chances are they're more subtle than that—everyday moments made memorable by the fact that you had someone to witness them with.
In Fiona and Jane, Jean Chen Ho perfectly captures that magic—both beautiful and fraught—of being known by a lifelong friend. In interlinked stories that alternate between our protagonists, two Taiwanese American women who bonded as young girls in LA, we witness snapshots of their lives: the good, the bad, the seismic, and the quotidian. As each woman navigates family dramas, tumultuous romantic relationships, and shifting ambitions, the friends drift apart and come back together again and again.
These stories jump around in time and place, but the throughline for me was the way Fiona and Jane came alive on the page. As one story ended and another began, I grew more immersed in the events of their lives and intimacy of their dialogue. Like listening to a friend share a memory that shaped her, reading this collection requires paying attention to the subtle details. You might just find that in them lie truths about what it means to be human and to be shaped by those we love.
Member ratings (6,259)
Milledgeville, GA

A sweet story about two women grappling with all that life throws at them, and how their friendship pulls them through it (or sometimes, doesn't). Really enjoyed these characters and their friendship!

Brooklyn, NY

This collection of connected stories was beautiful. I loved that the characters were imperfect and flawed and just trying to make it through. I was surprisingly drawn to them, and absolutely loved it.

Eagan, MN

This sweet little book touched the part of me that continues to deeply honor my decades-long friendships with the reminder that the times apart shape your friendship just as much as the time together

Seattle, WA

Real. Sometimes so real it hurts to keep reading. How women continue to overcome and find their strengths despite all that we go through and try to be. How friendship this deep survives the time apart

Chicago, IL

I would have read so much more! Sometimes telling a story in small snippets of people's lives feels incomplete but not this. Female friendships are so special and important. This book captured that.