Young adult
Girl, Serpent, Thorn
Quick take
Rebel against "happily ever after." This is a dark, feminist fairytale made for real, flawed people.
Good to know
Feminist

Action-packed

LGBTQ+ themes

Magical
Synopsis
There was and there was not, as all stories begin, a princess cursed to be poisonous to the touch. But for Soraya, who has lived her life hidden away, apart from her family, safe only in her gardens, it's not just a story.
As the day of her twin brother's wedding approaches, Soraya must decide if she's willing to step outside of the shadows for the first time. Below in the dungeon is a demon who holds knowledge that she craves, the answer to her freedom. And above is a young man who isn't afraid of her, whose eyes linger not with fear, but with an understanding of who she is beneath the poison.
Soraya thought she knew her place in the world, but when her choices lead to consequences she never imagined, she begins to question who she is and who she is becoming... human or demon. Princess or monster.
Free sample
Get an early look from the first pages of Girl, Serpent, Thorn.
Girl, Serpent, Thorn
Prologue
Stories always begin the same way: There was and there was not. There is possibility in those words, the chance for hope or despair. When the daughter sits at her mother's feet and asks her for the story—always the same story—her favorite part is hearing those words, because it means anything is possible. There was and there was not. She is and she is not.
Her mother always tells the story the exact same way, with the exact same words, as if they were carefully rehearsed.
There was and there was not a girl of thirteen who lived in a city to the south of Mount Arzur. Everyone there knew never to go wandering too close to the mountain, because it was the home of divs—the demonic servants of the Destroyer whose only purpose was to bring destruction and chaos to the Creator's world. Most people even avoided the sparse forestland that spread out from the southern face of the mountain. But sometimes children who thought they were adults would go wandering there during the day—only during the day—and come back to boast of it.
One day, the girl wanted to prove her bravery, and so she went into the forestland. She planned to go just far enough to break off a sprig of one of the cedar trees that grew there, to bring back as proof. What she found instead was a young woman, trapped and tangled in a net on the ground, begging for help. It was a div trap, she told the girl, and if the div returned, he would take her prisoner.
Why I love it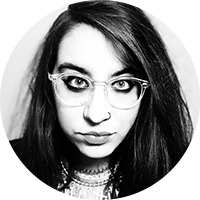 Emily A. Duncan
Author, Wicked Saints
There is nothing I love more than stories about monsters, but most especially, stories with romance and monsters. I love when a narrative digs into what it means to be monstrous, when a girl convinced she's a monster learns to embrace her own power. There is an alluring kind of beauty that comes alongside monstrosity.
Soraya has spent her entire life locked away because of a curse that turns her touch deadly. She lives in perpetual fear of becoming a monster. A series of catastrophic mistakes sees her brother usurped from his throne by a demon who wishes to make her his bride, and Soraya trapped. To save her family, she must reconcile the parts of herself that are just as monstrous as the demons she's surrounded by.
This book is a Gothic wrapped in a fairytale. As it unfolds, more layers of mastery are shown as myths are seamlessly woven into a story about a girl on a journey of discovering who she is after being surrounded by lies. A story about beauty and terror and monstrosity and how achingly human it is. The prose is sharp, and it lingers, poignant and purposed, long after the book is finished.
Member ratings (2,498)
Rocky Mount, MO

I really enjoyed the build to the book and how the main character is trying to figure out who she is. She learned to accept her past, learn from her current decisions, and taking on her future as a leader

Oceanside, CA

Not your typical fairytale. It was so refreshing to read a story that is as messy and complicated as real life, but also allowed for an escape. **Bonus: the author's inspiration breakdown in the back

Helena, MT

"There was & there was not..." Action packed & steeped in Persian mythology, this twisty, refreshing fairy tale retelling blurs the line between good & evil, princess & monster. What a great story!

Clinton, MS

Fantasy is not my normal go-to, but I really enjoyed this take on many different parts of Parisian fairy tales. The imagery Bashardoust creates is beautiful, and the story had me turning pages quickly

Fredericksburg , VA

Girl, Serpent, Thorn is a fairytale for all ages. Soraya's tale is about trickery, loneliness and courage will inspire you to embrace yourself and ignore what other's think about you. Very easy, quick