Quick take
Missing the 2020 Olympics? Here's your fix of long-standing rivals, gymnastic routines, and inter-athlete love.
Good to know
Emotional

Family drama

Quirky

Millennial
Synopsis
The past seven years have been hard on Avery Abrams: After training her entire life to make the Olympic gymnastics team, a disastrous performance ended her athletic career for good. Her best friend and teammate, Jasmine, went on to become an Olympic champion, then committed the ultimate betrayal by marrying their emotionally abusive coach, Dimitri.
Now, reeling from a breakup with her football star boyfriend, Avery returns to her Massachusetts hometown, where new coach Ryan asks her to help him train a promising young gymnast with Olympic aspirations. Despite her misgivings and worries about the memories it will evoke, Avery agrees. Back in the gym, she's surprised to find sparks flying with Ryan. But when a shocking scandal in the gymnastics world breaks, it has shattering effects not only for the sport but also for Avery and her old friend Jasmine.
Content warning
This book contains themes of emotional and physical abuse.
Free sample
Get an early look from the first pages of Head Over Heels.
Head Over Heels
October 2019
Chapter 1
The flight attendant thrusts a box of snacks under my nose without hesitation. I dab at the half-dried tears on my cheeks with the crumpled-up tissue I've been clutching ever since we left Los Angeles an hour ago and peer at the options.
"Popchips, Sun Chips, Doritos, pretzels, or trail mix," she recites, snapping her gum.
Everything is processed and full of salt, sugar, or both. "Thanks, but I'm all set," I say.
"The beverage cart will be coming next," she says, ignoring my sleeping neighbor and swiveling to the passenger on the other side of the aisle.
The thirty-something woman next to me, whose iPhone lock screen is a selfie of her in Minnie Mouse ears kissing a man wearing Mickey ones at Disneyland, took an Ambien the moment she sat down. I'm grateful, because I'm not up for a conversation right now. It's been two days since Tyler broke up with me, and I don't want to talk to anyone, much less a stranger.
There was no question that I'd leave the apartment we shared.
The lease was in Tyler's name, and even though I had always promised that I'd be able to pay half the rent someday, I'd never been able to afford my share of the luxury high-rise condo. I didn't have any friends I felt comfortable crashing with while I waited out my two weeks' notice at work, which they didn't really need anyway. I coached a preteen girls' recreational gymnastics team only a few afternoons a week, mostly to have something to do while waiting for Tyler to return from football practice and games.
Why I love it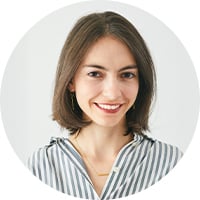 Brianna Goodman
BOTM Editorial Team
I'm no gymnast, but I know a little something about chasing a dream with an expiration date. For most of my life I trained for a career in dance, spending hours in classes and rehearsals for performances that flew by. When I traded in the ballet barre for a desk job, there were some things (ice baths, blisters) that were easy to let go of. But my identity as a dancer was—and still is—hard to shake.
In Head Over Heels, our protagonist Avery undergoes a similar identity crisis. After a debilitating injury brought her dreams of competing in the Olympics to a halt, Avery is struggling to figure out her place in the world. Enter Ryan, fellow gymnast and her former high-school crush, who asks Avery to train a young gymnastics protégée. As Avery and Ryan navigate co-training (and their growing feelings for one another), a devastating scandal breaks that turns their lives upside down.
This is a love story with A+ chemistry and a premise that will fill the 2020 Olympics-sized hole in your heart. It's also an inspiring story about friendship, lost dreams, and what it means to grapple with the past. Come for the balance beams and floor routines, stay for the heartwarming story of a woman carving a new life for herself.
Member ratings (12,219)
Lincoln, ME

Loved everything about this book! The budding romance between coaches, Avery's journey of figuring out her life after gymnastics and rooting for Hallie makes this the perfect summer beach read! ????????

Celebration , FL

I thought I was going to hate this book as I'm not into gymnastics but let me tell you, I couldn't put this books down. Waiting to see if they made it to the Olympics kept me on my toes the whole time

Tulsa, OK

Whether you're a lifelong gymnerd or a 4 year fan, you'll love this book that perfectly combines fun gym details and a believable romance while tackling the longstanding issue of abuse in the sport.

Bryn Mawr, PA

A perfect summer read & ultimate antidote to missing this year's Olympics! HOH is about so many things: gymnastics, love, friendship, but above all, it's a story of finding & learning to love yourself

Orlando , FL

As an ex gymnast (not at an elite level but still) I absolutely loved this book. The romantic storyline could've had a little more, and I do think the scandal should've had more story. Overall enjoyed