Quick take
Here is a woman saying things that have needed to be said for ages, but she's the first one to say it.
Synopsis
Bestselling author Roxane Gay has written with intimacy and sensitivity about food and bodies, using her own emotional and psychological struggles as a means of exploring our shared anxieties over pleasure, consumption, appearance, and health. As a woman who describes her own body as 'œwildly undisciplined,' Roxane understands the tension between desire and denial, between self-comfort and self-care. In Hunger, she casts an insightful and critical eye on her childhood, teens, and twenties—including the devastating act of violence that acted as a turning point in her young life—and brings readers into the present and the realities, pains, and joys of her daily life.
With the bracing candor, vulnerability, and authority that have made her one of the most admired voices of her generation, Roxane explores what it means to be overweight in a time when the bigger you are, the less you are seen. Hunger is a deeply personal memoir from one of our finest writers, and tells a story that hasn't yet been told but needs to be.
Why I love it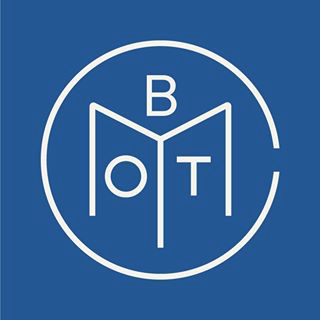 Book of the Month
'œI hate myself. Or society tells me I am supposed to hate myself, so I guess this, at least, is something I'm doing right.' In her explosive new memoir, Book of the Month guest judge Roxane Gay confronts with insight and with anger, the trials of being an overweight woman. Despite being one of the most compelling and celebrated voices of our time, Gay must cope with the ways her body doesn't fit in the modern world. There is no sugar-coating in Hunger, but the tone is what makes it special: here is a woman saying things that have needed to be said for ages, but she's the first one to say it.
Member ratings (54)
Omaha, NE

I've never read a book that revealed so much of the author. It was awe-inspiring to read such an honest, brave and heartbreaking memoir, and I plan to purchase her other books as soon as possible.

Cincinnati, OH

One of Roxane Gay's finest works yet. This book offers important and difficult truths from an intimate, raw, and deeply personal perspective. Such a moving memoir that calls for introspection.

Mattapan , MA

This book really spoke to me and I enjoyed the experience I had while reading it. I want to thank Roxane Gay for writing this book and sharing such personal stories with me and other readers.

Lexington, KY

A MUST READ! My favorite quote: "What does it say about our culture that the desire for weight loss is considered a default feature of womanhood." Personal, powerful, f*cking amazing.

St. Martinville , LA

No one writes an essay like Roxane Gay. The way she lays bare the interconnectedness of our obsession with thinness and our fixation on female weakness is a masterclass in critique.