Mystery
Killers of a Certain Age
Quick take
Nothing ruins retirement like an old employer putting a hit out on you. But these women won't go down without a fight.
Good to know
Action-packed

Nonlinear timeline

Female friendships

Movieish
Synopsis
Older women often feel invisible, but sometimes that's their secret weapon.
Billie, Mary Alice, Helen, and Natalie have worked for the Museum, an elite network of assassins, for forty years. Now their talents are considered old-school and no one appreciates what they have to offer in an age that relies more on technology than people skills.
When the foursome is sent on an all-expenses paid vacation to mark their retirement, they are targeted by one of their own. Only the Board, the top-level members of the Museum, can order the termination of field agents, and the women realize they've been marked for death.
Now to get out alive they have to turn against their own organization, relying on experience and each other to get the job done, knowing that working together is the secret to their survival. They're about to teach the Board what it really means to be a woman—and a killer—of a certain age.
Free sample
Get an early look from the first pages of Killers of a Certain Age.
Killers of a Certain Age
CHAPTER ONE
NOVEMBER 1979
"My mother always says it's common as a pig tracks to go around with a run in your stocking," Helen says, eyeing Billie's ripped hosiery critically.
Billie rolls her eyes. "Helen, it's murder, not cotillion."
"It's not murder," Helen corrects. "It's an assassination, and you can make an effort to look nice. Besides, they're supposed to believe we're stewardesses and no stewardess would be caught dead with torn pantyhose." Helen brandishes a familiar plastic egg. "I brought spares. Please go change while you still have time. I'll start the coffee."
The run is so tiny only Helen would have noticed it. Billie opens her mouth to argue and closes it again when she sees the tightness around Helen's lips. Helen is nervous and that means her eye for detail is hyperfocused, searching out things to worry about. Better for her to fuss about snagged pantyhose than any of the thousand other things that could go wrong on their first mission, Billie decides.
"Mary Alice is on coffee detail. You go check on Nat," Billie says, plucking the egg from Helen's hand. She pops into the lavatory just long enough to strip off her ruined hose and shimmy into a fresh pair, emerging to hear the conversation from the cockpit. Movies again—of course. When Gilchrist and Sweeney aren't debating the odds of getting Goldie Hawn into bed, they are trying to stump each other with film quotes.
"'A deer has to be taken with one shot. I try to tell people that, but they don't listen.'" The pilot waits while his copilot pauses the preflight check, screwing up his eyes in thought.
Why I love it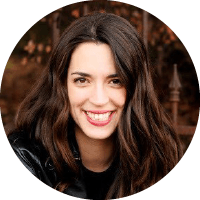 Four sixty-something assassins are on their retirement cruise when badass lead Billie spots the last person she wants to see: an uninvited former colleague. The ladies are forced to chug their poolside drinks and handle the situation with a little ingenuity and elbow grease, complete with an escape into the sea and a blown-up cruise ship. It turns out, their former employer—"The Museum"—has ordered their "terminations," and not in the firing sense.
The Museum has been in the business of killing Nazis and other "undesirable persons" for decades. Plucked from colleges and jail cells alike, Billie and her besties were recruited young and trained well. They aren't looking forward to retirement: who are they if they aren't offing "people who need killing"? Luckily for them, when the Museum puts a price on their slightly graying heads, they get a perfect excuse to keep doing what they do best.
I loved the characters in this book so much, particularly Billie. She is fearless and loyal and funny as hell; she isn't who I want to be when I'm her age—she's who I want to be now.
Every time I read this book, I escaped to a Caribbean beach bar or the catacombs under Paris. With its travel, luxe looks, and inventive action sequences, Killers of a Certain Age is unputdownable. Don't miss out on an exhilarating read!
Member ratings (23,003)
Eagle River, AK

This book was engaging, fast-paced and funny and I did not want to put it down. The fact that the main characters were "old" ladies made it that much better. Best book I've read this year. ⭐️⭐️⭐️⭐️⭐️

Missouri City, TX

Read in one sitting; kept me guessing, loved the characters. Such a fun story line. Ready for a second novel with these awesome killer ladies, their story and history isn't finished! ⭐️⭐️⭐️⭐️⭐️

Windermere, FL

Loved this book! The characters are incredibly written. The use of comedic relief is perfect. I finished this book in two sittings. All of the tiny details that move the plot forward are sublime. 🔪♥️

Billings, MT

So entertaining! When The Museum tries to "retire" the ladies, they will fight back w/skills and wisdom. This is no cozy mystery. It's a murder-filled, crass, and delightful Golden Girls meets Alias.

Seattle, WA

4/5 ⭐️ A thoroughly enjoyable, fast read for Spooky Season. If you like action-movie type plots and are fans of gals kicking ass and taking names, you'll enjoy this book! (4/5 for thrillers = ❤️)