Quick take
Beloved artist Alicia Keys lays bare her journey toward self-understanding in this intimate and inspirational work.
Good to know
Feminist

Famous author

Inspirational

Writer's life
Synopsis
As one of the most celebrated musicians of our time, Alicia Keys has enraptured the nation with her heartfelt lyrics, extraordinary vocal range, and soul-stirring piano compositions. Yet away from the spotlight, Alicia has grappled with private heartache?over the challenging and complex relationship with her father, the people-pleasing nature that characterized her early career, the loss of privacy surrounding her romantic relationships, and the oppressive expectations of female perfection.
Since her rise to fame, Alicia's public persona has belied a deep personal truth: she has spent years not fully recognizing or honoring her own worth. After withholding parts of herself for so long, she is at last exploring the questions that live at the heart of her story: Who am I, really? And once I discover that truth, how can I become brave enough to embrace it?
More Myself is part autobiography, part narrative documentary. Alicia's journey is revealed not only through her own candid recounting, but also through vivid recollections from those who have walked alongside her. The result is a 360-degree perspective on Alicia's path?from her girlhood in Hell's Kitchen and Harlem, to the process of self-discovery she's still navigating.
Free sample
Get an early look from the first pages of More Myself.
More Myself
First Word
The moment in between what you once were, and who you are now becoming, is where the dance of life really takes place. —Barbara De Angelis, spiritual teacher
I am seven. My mom and I are side by side in the back seat of a yellow taxi, making our way up Eleventh Avenue in Manhattan on a dead-cold day in December. We hardly ever take cabs. They're a luxury for a single parent and part-time actress. But on this afternoon, maybe because Mom has just finished an audition near my school, PS 116 on East Thirty-third Street, or maybe because it's so freezing we can see our breath, she picks me up. The cab inches crosstown before finally turning north onto a stretch of Eleventh Avenue dotted with peep shows, massage parlors, and crumbling tenements. We pull up to Forty-second Street, around the corner from our building. Something catches my eye.
"Mommy?" I ask, pointing. I've climbed onto my knees on the seat and pressed my face, crowned with its usual frizz and my hair swept into box braids, right against the glass. "Why are they dressed like that when it's so cold?"
Mom clasps my hand and pulls me back toward her while glancing out the window. There on the corner stand three women, each rubbing her hands together to stay warm. All are in brightly colored knit dresses with hemlines that end miles above their knees. One is wearing fishnet stockings that reveal flashes of her bare skin. Another has on black boots that extend up the full length of her thighs. None are wearing coats.
Why I love it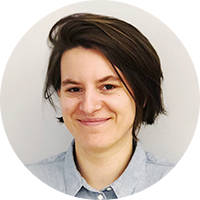 Siobhan Jones
BOTM Editorial Team
It's almost impossible to overstate Alicia Keys's talents as a singer, a lyricist, and a classically-trained pianist, and if you've spent time on this planet over the past few decades, you probably know not only her name but the words to one of her hit singles. In this warm and evocative book, Keys further solidifies her credentials as a storyteller by opening up on the page about her rise to fame and her path to honor and recognize herself, no matter the cost.
"For every performance, every photo shoot and appearance, there's an expectation of female flawlessness," Alicia writes in More Myself. And for a while, in her teenage years at least, she manages that pressure privately, even while she is literally in the spotlight. But maintaining a celebrity persona amidst changing romantic relationships, her label's commercial expectations, and, of course, stardom comes at a cost. Gradually, she realizes that trying to please everyone will leave the person who matters most—herself—unhappy. And so she embarks on a spiritual journey to become, in her words, "more myself."
This is a vulnerable book that hits all the right notes. It forgoes the shallow gloss of a typical celebrity memoir for a carefully-rendered collection of moments that take us from her upbringing in Hell's Kitchen to backstage at the world's biggest awards shows to solo moments at the piano, where so many breakthroughs—personal and creative—occurred. Whether you're an Alicia-Keys-superfan or just looking for inspiration for your own spiritual awakening, look no further than this beautiful work of nonfiction from one of our most gifted voices.
Member ratings (847)
Puyallup, WA

I've been a fan of Alicia Keys since 2005, and I loved getting a peek into her life, art, and community work. She weaves in activism and self-love and shares some of the defining moments of her life.

Lexington, KY

Alicia Keys has long been a favorite artist, and I was thrilled to read her autobiography/narrative documentary about her musical journey and also who she is as a wife, mother, daughter, and human.

Miami, FL

I have always loved Alicia Keys' music and have followed her through out the years. It was interesting to learn more about her struggles and successes, both in her personal and professional life.

Evansville, IN

Deeper and more thought-provoking than I imagined. I'm uncertain as to why I even selected this book but I'm so glad that I did. Alicia is a strong woman, I look forward to my girls reading this!

Austin, TX

I've been a fan of Alicia Keys from pretty much day one. Getting to know her journey just made me love her more. If I took anything away from this read it was to always stay true to myself.