Social sciences
On The Clock
Debut
We love supporting debut authors. Congrats, Emily Guendelsberger, on your first book!
Quick take
Bathroom breaks timed to the second: The future of low-wage work in America.
Synopsis
After the local newspaper where she worked as a reporter closed, Emily Guendelsberger took a pre-Christmas job at an Amazon fulfillment center outside Louisville, Kentucky. There, the vending machines were stocked with painkillers, and the staff turnover was dizzying. In the new year, she travelled to North Carolina to work at a call center, a place where even bathroom breaks were timed to the second. And finally, Guendelsberger was hired at a San Francisco McDonald's, narrowly escaping revenge-seeking customers who pelted her with condiments.
Across three jobs, and in three different parts of the country, Guendelsberger directly took part in the revolution changing the U.S. workplace. On the Clock takes us behind the scenes of the fastest-growing segment of the American workforce to understand the future of work in America—and its present. Until robots pack boxes, resolve billing issues, and make fast food, human beings supervised by AI will continue to get the job done. Guendelsberger shows us how workers went from being the most expensive element of production to the cheapest—and how low wage jobs have been remade to serve the ideals of efficiency, at the cost of humanity.
On the Clock explores the lengths that half of Americans will go to in order to make a living, offering not only a better understanding of the modern workplace, but also surprising solutions to make work more humane for millions of Americans.
Free sample
Get an early look from the first pages of On the Clock.
On The Clock
Introduction: In the Weeds
What does "in the weeds" mean to you?
I've been asking people that for a couple of years now—it's become a sort of hobby. There's two definitions, and you can often tell a lot by which one a person knows.
First, there's what I call the academic definition: "To be bogged down in the minute or unimportant details of a large project." I heard this a lot in the ten years I spent working in newspapers.
Then there's the waitress definition: "To be harried or frantic because there's more work on your plate than you can do at a reasonable pace." A key part of this definition is a feeling of desperation and hopelessness—being unable to catch up, even though you're working as fast as you possibly can.
I think of this as the waitress definition because that's who I learned it form, at my first real job, scooping ice cream as a sixteen-year-old for $5.15 an hour, the minimum wage in 2000. "Hurry up, kid, I'm in the weeds," snapped an older waitress, impatient to use the cash register I was fumbling with. Her meaning was obvious: she was hustling around at top speed, grim-faced, trying to get her customers taken care of before her tips went down the drain. And I was in her way.
I became very familiar with the weeds that summer. Counter kids spent hours in the weeds each evening, scooping as fast as we could and delaying our bathroom breaks until the line of hot, impatient customers at the window cleared, usually around 10:00pm. Afterward, it was bliss to lean my stick forearms on the counter and relax a little as we waited on the trickle of late-night customers.
Why I love it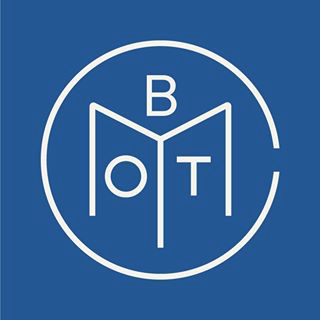 Book of the Month
"If you've got time to lean, you've got time to clean!" Sound familiar? If you've ever struggled through a low-wage job (like nearly half of the American workforce), chances are you've heard a manager holler out this phrase. These days, stories about poverty, stress, and overwork are all too common—but none tell it like On the Clock, one of the smartest accounts of the technological and corporate hell that low-wage work has become, and what the media is missing in the national conversation about the American Dream.
You'll cringe as you read investigative journalist Emily Guendelsberger's account of the six grueling, soul-crushing months she spent working undercover in low-wage jobs. From the sweltering depths of Amazon's labyrinthine fulfillment centers to the Sausage McGriddle assembly line at McDonald's, Guendelsberger takes us on a journey through the Orwellian past, present, and future of work in America—and the mental, physical, and emotional toil it requires from the lower half of the labor force.
For all the heavy subject matter, the book is entertaining and snappy, punctuated by anecdotes of the sweaty-faced managers, heroic single-mom coworkers, and corporate goons who Guendelsberger encounters over the course of her investigation. The author deftly weaves together some of the most significant issues that workers face today—think automation, immigration, the housing crisis, Big Data, political apathy—but you feel like you're listening to your best friend recount another crazy day at work. Fast-paced, mind-boggling, and somehow simultaneously hilarious and dismaying, On the Clock is for anyone who wants an entertaining read that is nevertheless packed with insight into working in America today.
Member ratings (345)
Glendale, AZ

One of my favorites. An honest and fair look at the service industry in America. I'm inspired to take what I learned and make things better for the employees that I support (call center). A must read!

Marietta, GA

I wanted to race through this but I took my time trying to learn about the working class. I was/still am that person many times over. I'm glad I took my time.It's a weighty story and exposes a lot.

Jacksonville, FL

This is a great book. Though I already shared many of the ideas presented in this book, it still managed to change the way I see the world and teach me new things about the subject matter I'm studying

Ossining, NY

A sad look into the lives of a lot of our neighbors and sobering commentary on what it may soon mean for more of us. But I can't stop talking about what I learned about stress responses, very cool!

Bloomer , WI

This is an important topic regardless of what sector of work you are in. When will companies get that their employees are their greatest assets! Emily's sense of humor softened the seriousness....