Literary fiction
Rainbirds
Debut
We love supporting debut authors. Congrats, Clarissa Goenawan, on your first book!
Quick take
Set in Japan, Rainbirds is a quietly powerful novel about a young man searching for answers in the wake of his sister's murder.
Good to know
Heavy read

Psychological

Cerebral

International
Synopsis
Ren Ishida has nearly completed his graduate degree at Keio University when he receives news of his sister's violent death. Keiko was stabbed one rainy night on her way home, and there are no leads. Ren heads to Akakawa to conclude his sister's affairs, failing to understand why she chose to turn her back on the family and Tokyo for this desolate place years ago.
But then Ren is offered Keiko's newly vacant teaching position at a prestigious local cram school and her bizarre former arrangement of free lodging at a wealthy politician's mansion in exchange for reading to the man's ailing wife. He accepts both, abandoning Tokyo and his crumbling relationship there in order to better understand his sister's life and what took place the night of her death.
As Ren comes to know the eccentric local figures, from the enigmatic politician who's boarding him to his fellow teachers and a rebellious, captivating young female student, he delves into his shared childhood with Keiko and what followed. Haunted in his dreams by a young girl who is desperately trying to tell him something, Ren realizes that Keiko Ishida kept many secrets, even from him.
Content warning
Plot is not action-oriented
Exposition is cerebral in nature
Occasional dark themes
Why I love it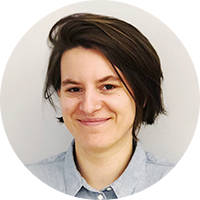 Siobhan Jones
BOTM Editorial Team
Part of being on the editorial team here at BOTM means that I read the opening chapters of literally dozens of books each month. When I come across a story that makes me slow down and not look up until I've read from cover to cover, I know I've found something special.
This happened to me with Rainbirds. The writing grabbed me immediately—it's whispery and elegant. Even the chapter titles are evocative, like snatches of barely-remembered dreams or vivid memories from the narrator's life. On page one, we learn that Ren's sister, a polite cram school teacher named Keiko, has recently died. There's a police investigation, of course, but almost immediately, the story veers off the "whodunit" track. Seeking answers, Ren takes over Keiko's job, moves into her former residence … and finds himself pulled down a path of self-discovery. He forges an unlikely friendship with an old, mysteriously silent woman. He explores newfound intimacies and reconsiders old girlfriends. Yes, he's searching for Keiko. But he's also searching for himself.
Reading this book is like flipping through a stranger's polaroids pictures—it contains snapshots of a life lived simply, as well as unanswered questions lurking just out of reach. This is not a page-turner in the traditional sense, but rather a moving depiction of grief and regret. A book to read deeply (and not necessarily quickly), I hope you enjoy it as much as I did.
Member ratings (2,825)
New York, NY

This book wasn't my first choice for BOTM but I'm so glad I landed on it. It's haunting, beautifully written and one of my favorite books of 2018. I feel like I'm grieving on the character's behalf.

Kalamazoo, MI

Mysterious adventure through a brother's mind searching for insight into his sister's puzzling & unexpected old life. Ren's conflicted character brings a darkness you'll come to appreciate at the end.

Washington , DC

I inhaled this book. I was immersed in the MC's grief process/his interactions w/ the strangeness of Akakawa. A Murakamiesque, surreal journey to self-discovery & an intimate read worth the time spent

Rockwood , PA

Think I prefer Asian contemp/literary fiction to American!Unique blend of culture, mystery, daily life, romance & bit of magical realism.So many twists & turns!Some find this 1 slow, I blew through it

New York , NY

Wasn't sure what to expect from the reviews, very polarizing. I personally loved it. I was entertained, it was an easy and enjoyable read. I cared about the characters and the pacing was just right!