Quick take
If you accessed the simulation with a new state-of-the-art immersion rig, it was almost impossible to tell the OASIS from reality.
Good to know
80s

Puzzle

Now a movie

Quest
Synopsis
In the year 2045, reality is an ugly place. The only time teenage Wade Watts really feels alive is when he's jacked into the virtual utopia known as the OASIS. Wade's devoted his life to studying the puzzles hidden within this world's digital confines'"puzzles that are based on their creator's obsession with the pop culture of decades past and that promise massive power and fortune to whoever can unlock them.
But when Wade stumbles upon the first clue, he finds himself beset by players willing to kill to take this ultimate prize. The race is on, and if Wade's going to survive, he'll have to win'"and confront the real world he's always been so desperate to escape.
Why I love it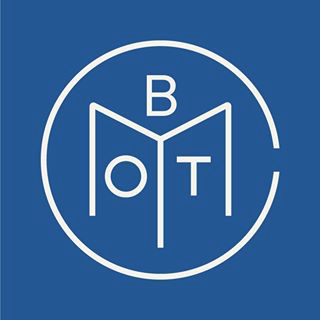 Book of the Month
This book perfectly predicts the world's future in 2044. Or, more precisely: assuming we're all going to be spending our waking hours plugged into a virtual reality video game solving puzzles in search of the key to control of the internet, it'll probably play out just the way this book says. Ready Player One is a fantastical trip into our collective gamer-geek future, all wrapped up in a nostalgic homage to Atari-style video games and 1980?s pop culture. (Joust anyone? Q-Bert?) It?s a grand adventure where the future of the world can only be saved by teenage avatars, who also happen to fall in love. C'mon: what's better than that?
Member ratings (7,962)
Richmond, VA

Exciting & visually engaging: a book you'd love to see on the big screen (but, don't, I tried to, and ugh!): that's just how enthralling the descriptions and details are: u can "see" it while reading.

Ellettsville, IN

Thought I'd skip this and move to the 2nd book since I've seen the movie - I'm so glad I didn't! So different than the movie, both in good/not so good ways. Excellent book, excited to read the 2nd!

Cement City, MI

I won't lie, I watched the movie before reading the book and no surprise, the book was way better. I felt like I was in the OASIS or at IOI headquarters because of the detailed descriptions. I ❤️ it!

Clemson, SC

Ready Player One is a fantastic combination of dystopian futuristic sci-fi and late 20th century nostalgia, and once it gets its hooks in you, you won't be able to put the book down until it's over.

Bowling Green, KY

Read on my kindle but knew I needed the BOTM copy as this in my opinion is going to be a "classic". It is just so good and has so many themes to it but gets you so enthralled with the games aspect.