Young adult
Salt to the Sea
Quick take
When tragedy strikes, we learn how humanity can prevail even in the darkest hours.
Synopsis
While the Titanic and Lusitania are both well-documented disasters, the single greatest tragedy in maritime history is the little-known January 30, 1945 sinking in the Baltic Sea by a Soviet submarine of the Wilhelm Gustloff, a German cruise liner that was supposed to ferry wartime personnel and refugees to safety from the advancing Red Army. The ship was overcrowded with more than 10,500 passengers — the intended capacity was approximately 1,800 — and more than 9,000 people, including 5,000 children, lost their lives.
Sepetys (writer of 'Between Shades of Gray') crafts four fictionalized but historically accurate voices to convey the real-life tragedy. Joana, a Lithuanian with nursing experience; Florian, a Prussian soldier fleeing the Nazis with stolen treasure; and Emilia, a Polish girl close to the end of her pregnancy, converge on their escape journeys as Russian troops advance; each will eventually meet Albert, a Nazi peon with delusions of grandeur, assigned to the Gustloff decks.
Why I love it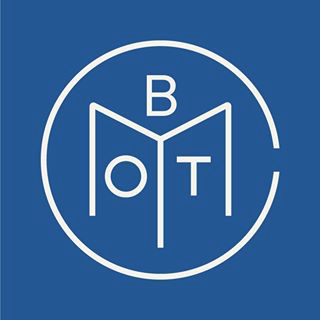 Book of the Month
Salt to the Sea shows the power of Young Adult books to bring new perspective to real historical events. Four teenagers desperately seek escape from the carnage of World War II. Their paths will converge on the German military transport ship Wilhelm Gustloff, as they rush headlong into the greatest maritime disaster in human history. Short, crisp chapters give voice to the struggles of each teenager. And when tragedy strikes, we learn how humanity can prevail even in the darkest hours.
Member ratings (1,040)
Fargo, ND

I wish I could put into words how much Sepety's novels impact me. Prepare to have your heart ripped out, writhe in suspense over the heros' fate, & dwell on this book long after turning the last page

Manistee, MI

This is my third book by Ruta Sepety and it did not disappoint. She writes about important parts in history that aren't often talked about. She doesn't just tell a story, she provides an experience.

Chattanooga, TN

The young adult genre loves historical fiction, which makes it hard to say something new. This beautiful, heart-breaking novel about a horrible maritime incident during WW2 is captivating and tragic.

Knightstown, IN

Ruta Sepetys has such a way with historical fiction. Fountains of Silence has been my favorite of hers but this is a very close second. She really ties in true history to her fictional characters.

Raynham, MA

I could not put this book down. The characters, story, & setting were all so interesting and really pulled you in quickly. Definitely recommend this for any WWII Historical Fiction enthusiast!