Quick take
The final twisty tale from the modern spymaster John le Carré.
Good to know
Famous author

International

Movieish

Whodunit
Synopsis
Julian Lawndsley has renounced his high-flying job in the city for a simpler life running a bookshop in a small English seaside town. But only a couple of months into his new career, Julian's evening is disrupted by a visitor. Edward, a Polish emigre living in Silverview, the big house on the edge of town, seems to know a lot about Julian's family and is rather too interested in the inner workings of his modest new enterprise.
When a letter turns up at the door of a spy chief in London warning him of a dangerous leak, the investigations lead him to this quiet town by the sea . . .
Silverview is the mesmerizing story of an encounter between innocence and experience and between public duty and private morals. In his inimitable voice, John le Carré, the greatest chronicler of our age, seeks to answer the question of what we truly owe to the people we love.
Free sample
Get an early look from the first pages of Silverview.
Silverview
I
At ten o'clock of a rainswept morning in London's West End, a young woman in a baggy anorak, a woollen scarf pulled up around her head, strode resolutely into the storm that was roaring down South Audley Street. Her name was Lily and she was in a state of emotional anxiety which at moments turned to outrage. With one mittened hand she shielded her eyes from the rain while she glowered at door numbers, and with the other steered a plastic- covered push-chair that contained Sam, her two- year- old son. Some houses were so grand they had no numbers at all. Others had numbers but belonged to the wrong street.
Arriving at a pretentious doorway with its number painted with unusual clarity on one pillar, she climbed the steps backwards, hauling the pushchair after her, scowled at a list of names beside the owners' bell buttons, and jabbed the lowest.
'Just give the door a push, dear,' a kindly woman's voice advised her over the speaker.
'I need Proctor. She said Proctor or no one,' Lily said, straight back.
'Stewart's on his way now, dear,' the same soothing voice announced, and seconds later the front door opened to reveal a stalky, bespectacled man in his mid-fifties, with a leftward lean to his body, and a long beakish head tilted in semi-humorous enquiry. A matronly woman with white hair and a cardigan stood at his shoulder.
Why I love it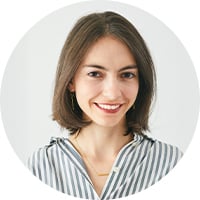 Brianna Goodman
BOTM Editorial Team
A former MI5 intelligence officer, John le Carré captured the imagination of millions of readers around the world with his twisty, authentic espionage novels, penning over two dozen books over the course of his illustrious second career. And with this, his final posthumously published novel, readers are given one final journey into the mind of the spy thriller master.
In Silverview we are introduced to Julian Lawndsley, a man whose quiet life running a small-town bookshop is turned upside down when a mysterious visitor comes knocking with far too many questions. Soon word of an intelligence leak brings a spy to Lawndsley's seaside town. What follows is a thoughtful and complex story of secrets and betrayals.
Whether you are a longtime fan of le Carré's work or dipping into his world of espionage for the very first time, I think you'll find Silverview to be a thought-provoking narrative from a writer in a league of his own.
Member ratings (824)
West Hollywood, CA

Admittedly I'm a John le Carrè enthusiast, and this book does not disappoint! Brimming with the intrigue, psychological gamesmanship, and emotional repression that le Carrè did so well! Fantastic!!!

Auburn, WA

A subtle, quiet story that completely sucked me in. I liked the twists and turns of a spy story - but it's not all espionage and drama. It's much more about later in life, after being a spy. Wonderful

Glendale Heights, IL

Based on reviews, I was worried this would be a letdown for a long-time fan, but I loved this poignant story! It felt fitting as his final work as it asks questions about the purpose/point of spy life

La Mesa, CA

Got this book for my husband who is a Le Carre fan and he absolutely loved it! Made him want to go back and reread them all. This was a treat and a rare book I could get in my box for him.

Philadelphia, PA

LeCarre was still in the top of his form when he wrote this, his last book..Bravo!!!! Wants me want to go back and catch up on what I missed and reread the others.