Quick take
The fun...is trying to predict what deceit could be lurking as the vacationers sun, drink and quarrel on the eastern coast of Sicily.
Why I love it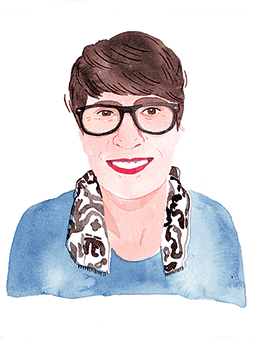 Kim Hubbard
People Magazine
"Travel rocks your perspective," says Finn, one of five characters vacationing together in this delicious new novel. That's putting it mildly: by the time Finn, his wife Taylor, their daughter Snow and their friends Lizzie and Michael are back home in the U.S. , their worlds will be turned upside down. This much is clear from the outset, so half the fun here is trying to predict what deceit could be lurking as the vacationers sun, drink and quarrel in Siracusa, a down-at-the-heels seaside town on the eastern coast of Sicily.
The novel is a stew of domestic intrigue. Will Lizzie, a New York magazine writer with dwindling assignments, rekindle her romance with Finn, the grizzled Maine restaurateur? Will Finn's wife Taylor, the frosty privileged beauty from NYC's Upper East Side, even notice? Could Michael, Lizzie's successful-author husband, be harboring secrets of his own? And what's the deal with nearly-silent 10-year-old Snow, who's constantly glued to her smothering mom and exudes an obscure air of menace?
Told rashomon-style, with chapters alternating among the four adults' viewpoints, the story moves at a satisfying clip. But it's more than suspense that makes the book such a treat. Delia Ephron, a playwright and screenwriter as well as a novelist, excels at spritely dialogue and has a keen eye for the pleasures and pitfalls of long marriages. Her observations on that score are hilarious. "I joke that sex is rhubarb," Taylor confides at one point. "Something I forget I like and then I taste it and remember, I like this, but then I forget all over again."
The violent denouement, when it comes, feels both shocking and utterly believable. Knocked off balance by their foreign surroundings, the characters fall prey to their darker impulses, and the consequences aren't pretty. You'll finish Siracusa with a delighted shiver, a hankering for gelato--and no desire to plan a double-date vacation anytime soon.
Member ratings (842)
San Diego, CA

This book had some unexpected twists and turns. It was such a good read that I finished the entire book on a 5 hour flight from Los Angeles to Toronto. I recommend this easy & though-provoking read!

Memphis, TN

Loved the changing of POVs throughout the book. Left me wanting to know more about what happened after they got home and thinking about how far we'll go to protect someone we love and ourselves.

Robbinsdale, MN

This book was a slightly slow start but quickly wrapped me up in the love, lust and suspense! I was not prepared for how this novel was going to end but man did it whack me rit upside the head!

San Antonio, TX

I really enjoyed this book, it's a thriller in a beautiful place, I envisioned this playing out in my mind like a movie and really liked the way each character had their own perspective.

New York, NY

Maybe I loved this book because I read it while traveling the Italian countryside last summer. Or maybe it was the characters with their secrets and lies. Either way, I enjoyed it!