Memoir
Small Fry
Debut
We love supporting debut authors. Congrats, Lisa Brennan-Jobs, on your first book!
Quick take
The daughter of Steve Jobs provides an unvarnished look at their relationship.
Synopsis
Born on a farm and named in a field by her parents—artist Chrisann Brennan and Steve Jobs—Lisa Brennan-Jobs's childhood unfolded in a rapidly changing Silicon Valley. When she was young, Lisa's father was a mythical figure who was rarely present in her life. As she grew older, her father took an interest in her, ushering her into a new world of mansions, vacations, and private schools. His attention was thrilling, but he could also be cold, critical and unpredictable. When her relationship with her mother grew strained in high school, Lisa decided to move in with her father, hoping he'd become the parent she'd always wanted him to be.
Small Fry is Lisa Brennan-Jobs's poignant story of a childhood spent between two imperfect but extraordinary homes. Scrappy, wise, and funny, young Lisa is an unforgettable guide through her parents' fascinating and disparate worlds. Part portrait of a complex family, part love letter to California in the seventies and eighties, Small Fry is an enthralling book by an insightful new literary voice.
Free sample
Get an early look from the first pages of Small Fry.
Small Fry
Three months before he died, I began to steal things from my father's house. I wandered around barefoot and slipped objects into my pockets. I took blush, toothpaste, two chipped finger bowls in celadon blue, a bottle of nail polish, a pair of worn patent leather ballet slippers, and four faded white pillowcases the color of old teeth.
After stealing each item, I felt sated. I promised myself that this would be the last time. But soon the urge to take something else would arrive again like thirst.
I tiptoed into my father's room, careful to step over the creaky floorboard at the entrance. This room had been his study, when he could still climb the stairs, but he slept here now. It was cluttered with books and mail and bottles of medicine; glass apples, wooden apples; awards and magazines and stacks of papers. There were framed prints by Hasui of twilight and sunset at temples. A patch of pink light stretched out on a wall beside him.
He was propped up in bed, wearing shorts. His legs were bare and thin as arms, bent up like a grasshopper's.
"Hey, Lis," he said.
Segyu Rinpoche stood beside him. He'd been around recently when I came to visit. A short Brazilian man with sparkling brown eyes, the Rinpoche was a Buddhist monk with a scratchy voice who wore brown robes over a round belly. We called him by his title. Tibetan holy men were sometimes born in the west now, in places like Brazil. To me he didn't seem holy—he wasn't distant or inscrutable. Near us, a black canvas bag of nutrients hummed with a motor and a pump, the tube disappearing somewhere under my father's sheets.
"It's a good idea to touch his feet," Rinpoche said, putting his hands around my father's foot on the bed. "Like this."
Why I love it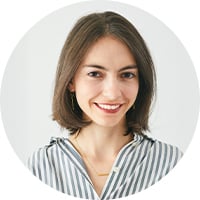 Brianna Goodman
BOTM Editorial Team
There are lots of books about Steve Jobs—about his career, his company, and the technology he invented that, NBD, has changed our world forever. If you're looking for a detailed account of those things, there's a book out there for you. But if what you really want is an inside look at the man himself, look no further than Small Fry, an intimate and absorbing memoir from his eldest daughter, Lisa Brennan-Jobs.
Lisa was just two years old when her father attempted to deny parentage. A lengthy lawsuit for child-support payments proved otherwise, but Lisa never fully earned a permanent place in her father's orbit. Instead she came of age as a kind of nomad, moving from home to home while navigating the complicated dynamics of her atypical family.
Come for the revealing and unparalleled portrait of an infamous man (his hippie history, his distaste of watches, his stubborn refusal to lift his daughter from poverty), but stay for the beautiful sentences and the insightful meditations on love, family, and mental health. Because while Small Fry is a tell-all, it is more than anything a universal story of a daughter caught between the lives of her mother and father. It just so happens this daughter is coming of age at the margins of one of the biggest tech stories in history.
Member ratings (581)
Colorado Springs, CO

Such an interesting perspective from a great writer! I think about how our actions as adults are seen through the eyes of children more now! I also enjoyed learning about a side of Steve nobody saw.

North Hollywood , CA

Lisa did an amazing job with the book. She explained her life journey with great detail and her positive outlook towards the future was motivating and intriguing. 5 stars all around!!!

San Diego, CA

I thought this book was so well done - a perfect balance of telling her own story and shining light on her dads. One of the best memoirs I've read

Raleigh, NC

Loved this coming-of-age story with the many unique and difficult circumstances Lisa went through.

Bend, OR

Insightful and sweet