Historical fiction
Summer of '69
Repeat author
Elin Hilderbrand is back at Book of the Month.
Quick take
Back to the good ol' Woodstock daze.
Good to know
400+ pages

Social issues

Inspirational

Family drama
Synopsis
Welcome to the most tumultuous summer of the twentieth century! It's 1969, and for the Levin family, the times they are a-changing. Every year the children have looked forward to spending the summer at their grandmother's historic home in downtown Nantucket: but this year Blair, the oldest sister, is marooned in Boston, pregnant with twins and unable to travel. Middle sister Kirby, a nursing student, is caught up in the thrilling vortex of civil rights protests, a passion which takes her to Martha's Vineyard with her best friend, Mary Jo Kopechne. Only son Tiger is an infantry soldier, recently deployed to Vietnam. Thirteen-year-old Jessie suddenly feels like an only child, marooned in the house with her out-of-touch grandmother who is hiding some secrets of her own. As the summer heats up, Teddy Kennedy sinks a car in Chappaquiddick, a man flies to the moon, and Jessie experiences some sinking and flying herself, as she grows into her own body and mind.
Free sample
Get an early look from the first pages of Summer of '69.
Summer of '69
Prologue
Fortunate Son
When the Selective Service notice comes for Tiger, Kate's first instinct is to throw it away. Surely this is every American mother's first instinct? Pretend it got lost in the mail, buy Tiger a few more weeks of freedom before the U.S. Army sends another letter—by which time, this god-awful war in Vietnam might be over. Nixon has promised to end it. There are peace talks going on right now in Paris. Le Duan will succumb to the allure of capitalism or Thieu will be assassinated and someone with better sense will take over. Frankly, Kate doesn't care if Vietnam succumbs to the Communists. She just wants to keep her son safe.
When Tiger gets home from his job at the driving school, Kate says, "There's a letter for you on the kitchen table." Tiger seems unconcerned about what it might be. He's whistling, wearing the polyester uniform shirt issued by Walden Pond Driving Academy with his name stitched on the pocket: Richard. The letter uses that first name too—it's addressed to Richard Foley—though no one ever calls him anything but Tiger.
Tiger says, "I taught a real cutie today, Ma. Name was Magee, that was her first name, which I thought was far out. She's nineteen, like me, studying to be a dental hygienist. I flashed her my pearly whites and then I asked her out to dinner for tonight and she said yes. You'll like her, I bet."
Kate busies herself at the sink arranging daffodils in a vase. She closes her eyes and thinks, These are the last easy thoughts he'll ever have.
And sure enough, a second later, he says, "Oh jeez, oh wow . . . " He clears his throat. "Ma?"
Why I love it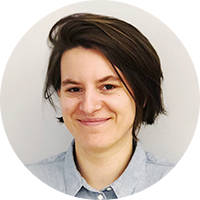 Siobhan Jones
BOTM Editorial Team
We pick the books a few months in advance here at BOTM, so all the reading for June occurs sometime in mid-March. Maybe that was why I warmed to Summer of '69 so readily—this beachy, feel-good story with ample family drama and purple haze-era vibes had me practically smelling the sunscreen. Then again, maybe I just liked this book so much because it was another satisfying winner from an author who always delivers the goods.
Elin Hilderbrand's first historical novel plops us right into the flower power milieu of the '60s with a Vietnam draft notice. From then on, as we are introduced to the different members of the Levin family—the smart and stubborn Blair; the irascible Kirby; only-son Tiger; and the youngest, the quietly observant Jessie—these cultural easter eggs abound. Civil rights protests animate the news cycle while the Space Race captures the country's imagination. Yet even as our protagonists navigate this rapidly changing world, their own trials and tribulations—finding young love, questioning authority, and even investigating long-buried family secrets—remain at the forefront of this completely charming read set over the course of one summer in Nantucket.
Anyone familiar with Hilderbrand's books (BOTM has featured The Identicals and Winter in Paradise) is aware of her effortless ability to craft nuanced, heartfelt stories set in cozy, aspirational places, and this new one is just that: a light read set in a beach town that you'll devour in one poolside sitting. Readers looking for a breezy escape need look no further—make Summer of '69 your June pick!
Member ratings (10,709)
Montgomery, AL

The book is well written & fun. I was 22 the summer of '69. This book is accurate with regard to historical events. However, the '50's & '60's are smushed together with regard to the social mores.

Sulphur Springs , TX

This was a really good book. I enjoyed the characters and the story. I grew up during the "60's" and was about the age of the youngest character. I remember so much of what went on in the book.

Norwich, NY

What a great book to start the summer with! I loved this book! This was the first book I've read by Elin Hildebrand and I know it won't be my last! I felt as if I was truly transported back in time.

Culpeper , VA

Different than Hildebrand's typical books as it was set in 1969. Didn't have the normal character and location tie ins, but that didn't take anything away from it for me. Loved it as a stand read.

Nampa, ID

I really enjoyed this read. I do wish that things had been tied up a little more at the end. I felt like I was last hanging, it was building almost the entire was through, and I felt like it didn't payoff