Young adult
Symptoms of a Heartbreak
Quick take
Light, cute, and wonderfully fun. A 16-year-old prodigy manages her medical career and also a love life. No big deal.
Good to know
Romance

Inspirational

Light read

LOL
Synopsis
Fresh from med school, sixteen-year-old medical prodigy Saira arrives for her first day at her new job: treating children with cancer. She's always had to balance family and friendships with her celebrity as the Girl Genius?but she's never had to prove herself to skeptical adult co-workers while adjusting to real life-and-death stakes. And working in the same hospital as her mother certainly isn't making things any easier.
But life gets complicated when Saira finds herself falling in love with a patient: a cute teen boy who's been diagnosed with cancer. And when she risks her brand new career to try to improve his chances, it could cost her everything.
It turns out "heartbreak" is the one thing she still doesn't know how to treat.
Free sample
Check out a preview of Symptoms of a Heartbreak.
Symptoms of a Heartbreak
Chapter 1
It's 7:30, and it's all going smoothly.
Paperwork: done.
Shower: complete.
First-Day Pants and Blouse selected: clean and classic.
White coat: ironed and safe in its dry-cleaning bag.
Loafers: stiff and polished.
Laptop and phone: charged.
Briefcase: prepped.
Everything just right. Or it was, anyway.
And then, there she is.
Mom. That familiar knock. Only about an hour too late.
I've just slicked down my hair again—this July heat triggers the frizz, inevitably—when she starts pounding on my bedroom door.
I look at my smartwatch. Yup, 7:43. If I actually relied on her to get me up on time, I'd be so very late.
"Saira, beta! Time to get up," my mother singsongs just outside my door. "Dadima made paranthe!"
"Mom, I don't have time."
"Of course you have time. Your dadima made you a special first-day breakfast, and you absolutely will eat it."
I sigh. I better get dressed. I've already been up for hours—three to be precise—but I didn't get dressed yet because I don't want to wrinkle my clothes. I mean, it's my first day. I've had a lot of first days on my path to becoming a doctor, but this is a pretty damn important one. I want to be ready. I need to be ready.
I walk over to the bed where I've laid out my perfect First Day as a Real Doctor Outfit: a mauve button-down shirt and gray slacks—a picture of Harper tucked into the left back pocket as a reminder—along with black loafers and the same plain, small gold hoop earrings I always wear.
But my outfit's not there. I mean, like, it was there twenty minutes ago when I got into the shower. And now it is GONE.
Why I love it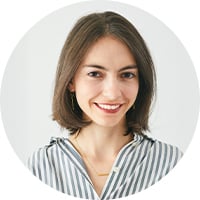 Brianna Goodman
BOTM Editorial Team
As someone with a low tolerance for danger and a highly developed sense of self preservation, I tend to avoid anything that might land me in the hospital. Rickety roller coasters? No thanks! Sky-diving? Hard pass! That is, until I started reading Symptoms of a Heartbreak, a book that catapults readers right into the terrifying territory of … a 16-year-old doctor's office.
The book follows Saira Sehgal, aka "Dr. Girl Genius," a teenage medical prodigy and oncologist-in-training. Saira spends her days reading charts, meeting with patients, and trying to steer clear of her less-than-laid-back mother—who also happens to be the head of her department. But when Saira starts falling for a very charming (but very off-limits) cancer patient, she finds herself risking everything to raise his chances of survival.
Reading this book is like hanging out with that super talented friend you want to envy, but who is just too darn lovable not to adore. I laughed at her "prognoses" for obnoxious coworkers. I rooted for her budding romance with skater-boy Link. I was enraged on her behalf at the disrespect she endured because of her age. And I felt sad alongside her as she learned about terminal patients. This is a moving story that will please ER and romance fans alike—and if you too fear donning that papery hospital smock, take it from me, this endearing contemporary love story is oh so worth it.
Member ratings (297)
New Albany, IN

Very cute. Her journey as a "baby" doctor to someone who can be respected in the field is a transition that's hard enough, let alone when you're still young & falling for a patient! You feel for her!

Washington, DC

With real-life scenarios -- an American teenager unable to afford chemo starts a GoFundMe -- this novel unexpectedly touched my heart. Loved the insights into Indian-American food & culture. Fun!

tivoli, NY

I really enjoyed the characters in this story and the complexities of being a young Dr who is so advanced and yet, still totally a kid. I laughed and cried a lot.

Steubenville, OH

I really enjoyed this one! I had a few minor issues with it, but overall a great read.

Winterville, NC

Loved this one! A fairly quick read, but fun take on the teenage genius archetype.